Five Simple Steps to A Healthier You in the New Year
At the beginning of every year, many of us rush to adopt New Year's resolutions, only to drop them within weeks. Forget overly lofty and unrealistic goals and take a look at these achievable resolutions instead. Here are our top 5 picks for simple steps that you can start doing right now, and always, on the road to a healthier you.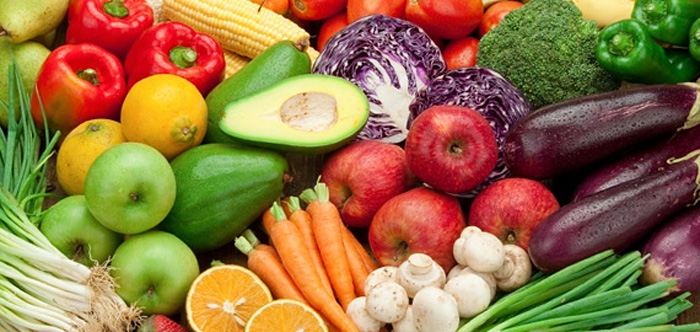 Top 5 Strategies for Better Health in the New Year
Bring one piece of fruit to work or school.

Many of us could stand to add one (or more) servings of fruit to our diets each day. Fortunately, it is the easiest thing to get ready – no cooking required. Pack a piece of fruit to eat with your lunch, or to have as a snack. If you feel you don't have the time to peel or cut whole fruits, many stores now offer pre-cut ones to go. Remember, go with the option that will result in you actually eating the fruit. A ripe, juicy melon that sits uncut and grows moldy in your fridge does nothing good for your health, or your wallet.

Replace one of your favorite grain products with its whole wheat version.

If you bake frequently, replace some of the white flour in your muffin or bread recipes with whole wheat flour. You can usually substitute anywhere from one-third to one-half of the flour with no noticeable difference in the end product. And don't turn your nose up at whole wheat pastas – today's whole wheat versions have come a long way and taste just as great as regular "white" pastas. There is also a growing number of whole wheat Asian-style noodles on the market.

Try a do-it-yourself meal instead of a take-out meal.

If you eat out frequently, choose one night a week (the least busy night) to make something at home. Not a cook? No problem. There are so many products available now that help you shortcut your way to a home-cooked meal without spending hours in the kitchen. One more thing: when cooking for yourself, make extra so you have leftovers to freeze or pack as lunch for work or school the next day.

No more sodas, whether they are regular or diet.

If you drink several cans a day, start by drinking one fewer can each day. Regular soda fills you with sugar, and nothing else. Diet soda is no better; some studies suggest that diet soda drinkers have a higher risk of obesity and other health problems. Skip the sodas and reach for a calcium-rich beverage like milk, or other fortified non-dairy alternatives like soy milk and orange juice. When you feel like something a little sweet, brew up some tea and add a little fruit juice to it for your very own homemade iced tea. Carry a water bottle with you and sip from it throughout the day.

Feed yourself within two hours of waking up.

Eating breakfast regularly will set you up for better food choices during the rest of the day. If you are not a breakfast eater, start with something simple like a piece of fruit. If you eat breakfast regularly but are getting tired of the same old things, experiment and don't let the traditional definition of breakfast limit your choices. Leftovers from last night's dinner make a perfectly good breakfast the next day.
The Bottom Line
Why wait to get started? Start living your New Year's resolutions by incorporating these simple strategies into your family routine today.

Alumni: University of California, Berkeley – Sofia believes in bringing back fun and pleasure into everyday eating. She loves cooking, and is constantly experimenting with ingredients, creating recipes and trying them out on family and friends. Her latest interest lies in finding realistic and practical ways of environmentally-friendly food/eating habits.