Whether you're bouncing a baby on your hip or frantically working toward a deadline at your computer, a meal break can seem as hard to squeeze in as a lazy afternoon nap. If your normal busy-day routine is to skip meals or just grab an empty-calorie snack, sooner or later you're sure to collide with nutrition disaster. You'll either overdo your evening meal, taking in too many calories because you're famished, or you'll run low on energy and patience, since your body isn't adequately fueled to manage a busy schedule.
You make time every day to brush your teeth and shower, so why should nourishing your body be any different? In about the same time it takes to handle the essential personal tasks you'd never consider skipping, you can prepare the elements of a quick and healthy meal that can be thrown together later when your stomach rumbles. Best of all, our on-the-go menu requires only one hand to enjoy – so you don't even have to interrupt your busy day to fit in a nutritious meal.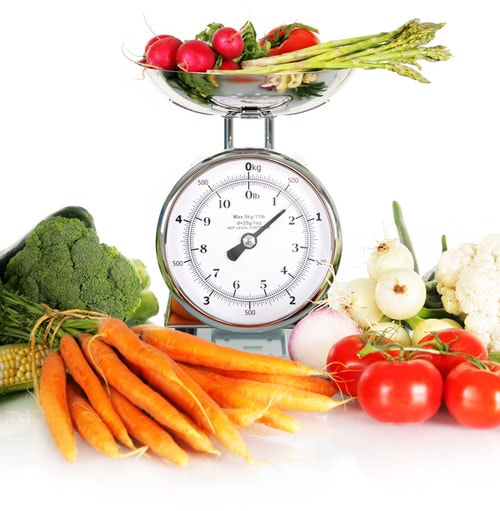 Shake the notion that every meal has to be a plated, sit-down-to-the-table operation. Though in an ideal world you'd take a more leisurely approach to your meal, simple and nutritious picks allow you to have a meal in a pinch. With these simple solutions, you'll slash the chances of being tempted by salty and high-fat convenience foods when time is tight.
Quick & Healthy Strategy – Eating On the Go
Pre-cut veggies, purchased hard boiled eggs, individual cartons of milk, and single-serve portions of dry fruit and nuts can be huge time savers, so pick up a supply to keep on hand. Other foods take just a few minutes to prepare when you make the best use of slivers of time (like during your kids' nap time or on the weekend). The key to one-handed meals is to stick with selections that don't have to be eaten hot (since you might not have time to eat them all at once) and that don't require many (or any!) utensils.
Fill your freezer with ready-made and individually portioned smoothies by blending up a batch using milk, yogurt, and fruit; later, all you'll have to do is throw one in the microwave to thaw. Keep a trail mix of whole grain cereal, dry fruit, and nuts in small plastic bags for a speedy breakfast to pair with a carton of skim milk. For a fast lunch, pack up crackers, tuna, yogurt ,and fruit. Mix up your healthy favorites – the possibilities are endless!
If you're too busy to come up with your own mix and math ideas, we've done the work for you; simply choose a food or two from each of the three groups below to combine for quick and healthy meals.
Grains
Whole wheat crackers
Whole wheat pita bread
Whole wheat bread
Whole grain cereal
Whole grain English muffin
Whole wheat mini bagels
Whole wheat wrap bread
Protein / Dairy
Nonfat skim milk
Reduced fat string cheese
Peanut butter
Hard boiled eggs
Nuts
Nonfat yogurt
Vacuum sealed individual packets of tuna
Thinly sliced turkey or lean ham
Reduced fat cheese slices
Fruits / Vegetables
Vegetable sticks (like carrot, cucumber, squash, and sweet pepper)
Grape tomatoes
No-prep fruit (like bananas, apples, grapes, and berries)
Individual 100% juice boxes
Small boxes of dried fruit
The Bottom Line
If your days are busy, plan ahead and prepare grab-and-go portions of healthy foods that can be combined for quick and healthy meals you can eat with one hand. With nutritious choices fueling your day, you'll be better able to manage tasks with energy to spare and without breaking your pace!

Beth Sumrell Ehrensberger is a Registered Dietitian and holds a Master Degree in Public Health. An experienced nutrition counselor, writer and public speaker, Beth specializes in translating complex nutrition information into practical concepts. Beth was awarded a Nutrition Communications Fellowship to the National Cancer Institute, and has worked on the internationally recognized Nutrition Action Healthletter of the Center for Science in the Public Interest.