Top 5 Hot Cereals for a Quick Breakfast

Summer has flown by, and before you know it, it's time to go back to work and school and routines! If you are getting tired of cold cereals, why not go the "hot" route instead? As the weather cools, it may just be the pick-me-up that you need to get your morning started the right way.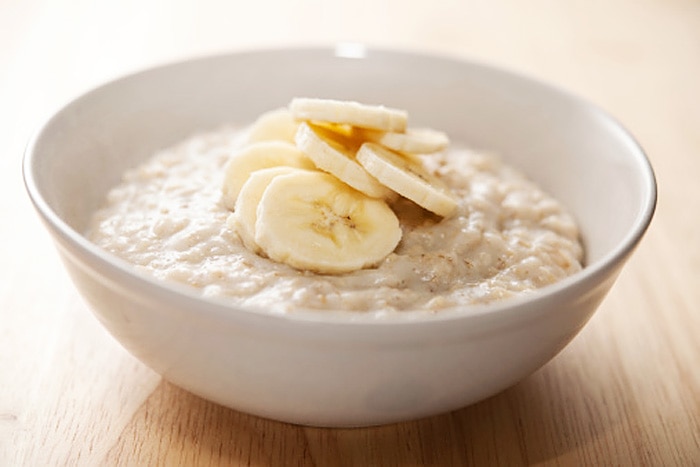 Some Like It Hot: Top Hot Cereals for a Quick Breakfast
Oatmeal
The old classic is making a comeback, to the point where many fast-food chains are offering their own versions. Rather than letting someone else make it, do oatmeal yourself at home. Stay away from all the sugary little packets of instant oatmeal, since many contain way more sugar than you need to start the day. Just zap one-third cup of quick-cooking oatmeal in the microwave with water for a minute, then splash on some milk and honey. Top with nuts and fruits. You can also use old-fashioned steel-cut oats, which take more time to cook but can be kept in the fridge to be consumed throughout the week.
Brown Rice
Why not have a savory hot breakfast cereal instead of a sweet one? Rice cooked down to soft, comforting bits dispersed in a warm broth (what the Chinese call "congee") is a great start to the day! You can start by using leftover cooked rice on the stovetop, just letting the mixture boil until the grains break down and release their starch to thicken the cooking liquid. Toppings can be as easy as a quick scrambled egg, pickled vegetables, or last night's dinner leftovers.
Quinoa Flakes and Wheat Berries
With the increasing popularity and availability of items like millet and quinoa, it is easier than ever to try them out as hot breakfast options. Both can be cooked on the stove for about 10 minutes. There are even quicker products, such as quinoa flakes, which take only 2 to 3 minutes instead of the usual 10 minutes. Great toppings are nuts, fruit, and a sprinkle of cinnamon.
If you prefer a chewier/crunchier option for breakfast, try out wheat berries, which are essentially the whole, unprocessed wheat kernels that wheat flour (whether brown or white) is made of. Because the kernels are intact, they retain all the beneficial nutrients, but this also means a bit of pre-planning is required because they take longer to cook. Generally, wheat berries will need to simmer for 45 minutes to 1 hour; cook longer if you want to achieve a porridge-like texture. The bonus is that the grain more than doubles in volume when cooked, so it is easy to save the extra for the next meal.
Cream of Wheat
This breakfast cereal is made of ground wheat. There is a whole grain variety with higher fiber content per serving (6 g) than the original (1 g). If you have a breakfast eater that is used to the crunchy sweetness of many cold breakfast cereals, get them to try a hot option by serving this with a spoonful of their favorite cold cereal on the side to sprinkle on top for crunch.
Polenta
Polenta is cornmeal or corn grits cooked down to a porridge. Among the numerous types, the coarse stoneground variety will take longer to cook but enthusiasts insist on it, saying that the texture is significantly better than the instant variety. Regardless of your choice, stay away from the highly sweetened convenience packets and buy something plain.
The Bottom Line
With so many options, there is no excuse to skip the first meal of the day just because you are tired of cold cereals. Break that overnight fast the right way by trying out the hot cereals and customizing them your way! The possibilities are endless.

Alumni: University of California, Berkeley – Sofia believes in bringing back fun and pleasure into everyday eating. She loves cooking, and is constantly experimenting with ingredients, creating recipes and trying them out on family and friends. Her latest interest lies in finding realistic and practical ways of environmentally-friendly food/eating habits.