Written By: Christina Newberry
Last Updated on:
Have you ever used a recipe that you found on the packaging of a product you bought at the grocery store? If so, did you ever wonder where that recipe came from? We wondered, too, so we got the inside scoop from Donna Skidmore, Director, Consumer Services at Dole Food Company.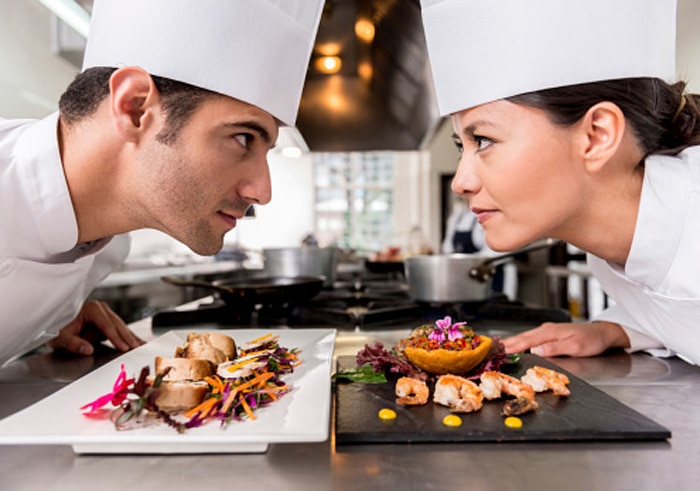 Where Do Recipe Ideas Start?
Contests
Many recipes found on Dole products and on the recipe database on the Dole website start in home cooks' kitchens and make their way to consumers through recipe contests.
Dole's most famous recipe (and still most requested after 85 years) is for pineapple upside down cake. Back in 1925, Dole (then the Hawaiian Pineapple Company) posted ads in women's magazines advertising a contest looking for the best recipes featuring canned pineapple. More than 60,000 people sent in recipes, and the top 100 were published in a book called Hawaiian Pineapple as 100 Good Cooks Serve It. The winning recipe was sent in by Mrs. Robert Davis of Norfolk, Virginia. More than 2,500 of the recipes sent in were for pineapple upside down cake, but hers was judged to be the best, and is the one that survives to this day.
Dole's most recent recipe contest was the 2011 California Cook-off, held in Los Angeles in June 2011. More than 4,000 entries were received, then narrowed down to 20, which were taste-tested by Dole staff. The top three entrants cooked up their recipes at a live event judged by, among others, celebrity chef Ben Ford. The winning recipe, for Moroccan Raisin 'n' Date Flatbread, came from Michael Cohen of Los Angeles.
Updates
Some original Dole recipes are updated for a better fit with current lifestyle trends and ingredients. For example, there's now an "easy" version of the original pineapple upside down cake to fit the busier lifestyles of today's home cooks.
Special Projects
Some recipes are the products of partnerships with chefs to create dishes for restaurant chains. Other are created as part of an effort to develop healthy meals to serve in hospitals and schools.
The Test Kitchen
Before any recipe makes in onto a Dole product, it's tested, tasted, and tweaked in the Dole test kitchen, a large facility that's part of Dole's corporate headquarters in Westlake Village, California.
The process starts when a recipe comes into the kitchen for testing. Food-industry professionals prepare the recipe and evaluate the ease of preparation, the nutritional value, and, of course, the taste. Dole staff are often the taste testers as recipes make their way through the evaluation process.
Once the recipe has passed the employees' taste evaluation and passes muster with the industry professionals, it's finalized, approved, and added to the Dole website. It may also appear on product packaging and in recipe leaflets and recipe cards distributed in grocery stores. Recipes uploaded to the Dole website include nutritional information as well as recipe instructions so you can judge for yourself exactly which recipes best suit your lifestyle and nutritional needs.
The Bottom Line
When you think about making the recipe you find on the packaging of a product at the grocery store, you can be certain it's been well tested. If you're not sure how to use a product or ingredient, the recipe on the label can be a simple way to try it out for the first time. Or, if you're not sure what to make and you don't feel like going shopping, start by checking the recipes on the products you already have in your cupboards to see what you can create from the food you've already got on-hand.

Christina Newberry is a writer and editor whose work has appeared in national and local magazines and newspapers. With a Bachelor's degree in English and Anthropology from the University of Victoria and a Journalism Certificate from Langara College, Christina brings keen curiosity and the love of a good story to her work with HealthCastle.com.
Christina is a passionate traveler and urban gardener with an interest in vegetarian eating and making good, tasty food from scratch. Sharing lessons learned from her own experiences, Christina writes about lifestyle topics for HealthCastle, with a focus on eating well at home and on the road.