Healthy Western-Themed Snacks for Your Superbowl Celebration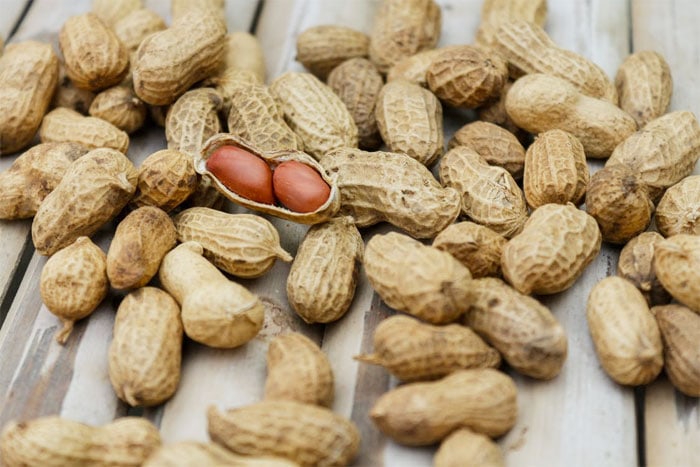 Saddle-up for a Texas-Style Superbowl Party
This year, the Superbowl is happening at Cowboys Stadium in Arlington, Texas. So why not tip your hat to the Superbowl's host city with a Texas-themed Superbowl party? We've dug up some traditional Texas foods and put a healthy twist on the recipes so you can saddle-up for a healthy Texas-style Superbowl celebration.
Top Texas Foods for a Healthy Western Superbowl Party
Tortilla chips and salsa
Designated the official state snack of Texas in 2003, tortilla chips and salsa can be made much healthier by serving chips that are baked instead of fried, and using fresh-cut tomato salsa rather than preservative – and sodium-laden salsa from a jar.
Peanuts in their shells
Just like you'd find in a Western bar! Peanuts are a great source of protein, and having to shell each nut slows you down and reduces the amount you consume. Just remember to put out a bowl for the shells if you don't want them all over your floor.
Chili con carne
Designated the official Texas state dish in 1977, chili con carne can be made with 95% lean ground beef or even ground turkey to significantly cut the fat. Add more nutrition by throwing in a good serving of veggies, then serve with cornbread. Serve in small bowls or cups, since this is not the full meal.
Black bean dip or baked beans
Beans are a classic part of Texas cooking, and either (or both!) of these dishes will add some Tex-Mex flavor to your Superbowl party. Look for recipes that highlight the beans and keep added meats and sugars (including syrup) to a minimum.
Stir-fried okra
Traditional Texas fried okra is loaded with lard – and not a recommended recipe! But you can get a similar, much healthier, effect by stir-frying okra in a dash of olive oil, then seasoning with salt and pepper.
Iced tea
Bottled iced tea is more like candy than tea, but good, old-fashioned Texas iced tea is made from the real thing. Brew up a pot of tea, allow it to cool, then chill in a glass pitcher in the fridge. Top with lemon wedges and sip to your heart's content – you'll be drinking up an excellent serving of antioxidants.
The Bottom Line
Texan food has a reputation for being unhealthy and full of fat. While we don't recommend you serve chicken-fried steaks at your party, or cook anything with lard, there are plenty of healthy takes on traditional Texas foods that can make for a unique party that celebrates the Superbowl's host city as well as the excitement of the game.

Alumni: University of Victoria – Christina Newberry is a writer and editor whose work has appeared in national and local magazines and newspapers. With a Bachelor's degree in English and Anthropology from the University of Victoria and a Journalism Certificate from Langara College, Christina brings keen curiosity and the love of a good story to her work with HealthCastle.com.
Christina is a passionate traveler and urban gardener with an interest in vegetarian eating and making good, tasty food from scratch. Sharing lessons learned from her own experiences, Christina writes about lifestyle topics for HealthCastle, with a focus on eating well at home and on the road.