5 Dinners in a Hurry

With back-to-school season comes the return of the pre-dinner hour in which you want to put together a fairly quick meal to feed everyone without resorting to takeout or delivery. Here are five easy, minimal-cook dinner ideas inspired by fast-food takeout, including some ethnic selections.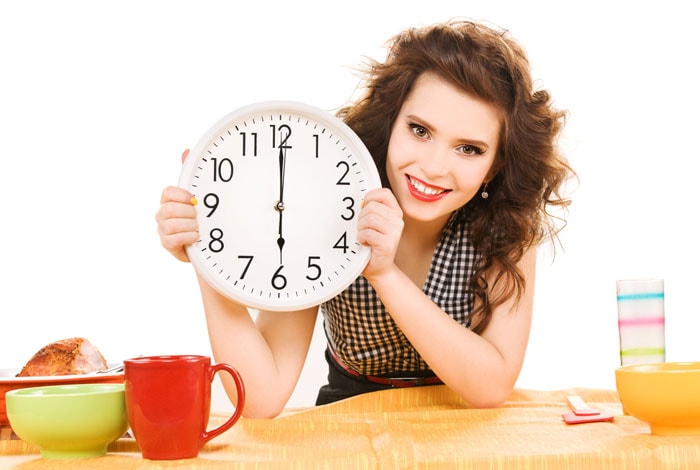 Five Easy Dinners in a Hurry
1. Quick Pad Thai
What you need:
Seasoned canned tuna (look for peanut sauce flavor or Thai chili flavor)
Dried rice noodles
Chopped green onions, snow peas, or bean sprouts
What you do: Soak rice noodles in hot water (depending on the type, this will take up to 10 minutes). Meanwhile, empty the tuna into a skillet set over medium heat and stir to warm it up. Drain the noodles, test for doneness, and add to the tuna mixture. Take the skillet off the heat, add veggies, and toss well. Enjoy!
Variations: Try other kinds of Asian noodles. You can also make this dish vegetarian by skipping the tuna and making a sesame- or nut-based dressing to toss the noodles with. Bump up the vegetables and it becomes a noodle salad.
2. Noodle Soup
What you need:
Quick-cooking whole wheat egg noodles or thin pasta such as spaghettini or fusili
Veggies such as broccoli florets, chopped napa cabbage, baby bok choy, or carrot coins
Protein such as leftover chicken, fish, hard-boiled eggs, or firm tofu
Broth, either homemade or store-bought. If you are using store-bought, opt for the low-sodium version.
What you do: In one pot, bring the broth to a boil. In another pot, bring water to a boil to cook the noodles. Once the broth starts to boil, add the vegetables and let cook for a minute or two so that they are still tender-crisp. Drain the cooked noodles, put them into bowls, and ladle the hot soup and veggies into the bowls. Let family members choose what protein toppings they want to add to their noodle soup, if any.
In a comparison we did using instant noodles and a homemade version, we reduced the sodium content by almost half and the fat content by 75% by making our own noodle soup.
3. Speedy Pizza
What you need:
Pizza base: The fastest shortcut is to use pita, tortilla, or Indian naan. Avoid frozen or pre-packaged pizza crusts since they tend to be high in fat and sodium, and some contain trans fats.
Sauce: Why limit yourself to tomato sauce? Try pesto, curry, or peanut sauce.
Toppings: Chopped vegetables or thawed frozen vegetables, leftover meat, beans, or cheese
What you do: With a pre-made crust, it doesn't get any easier. Set the sauce and toppings on the table and let the family build their own pizzas while you pre-heat the oven or turn on the broiler. If there is no raw meat being used as toppings, the pizzas should only take minutes to warm up in the oven.
Variations: If using tortillas, make quesadillas instead of pizza.
4. No-Fry Fried Rice
What you need:
Hot, cooked brown rice. If using leftover rice from the fridge, warm it up.
Seasonings: Soy sauce, salt and pepper, and sesame oil (optional)
Aromatic vegetables: Finely minced garlic, chopped green onions
Chopped vegetables: Think small sizes such as corn kernels, green peas, or finely chopped carrots
One egg, beaten
Flavorless cooking oil such as canola
What you do: In a large wok or skillet, heat a tablespoon of oil. Add the beaten egg and scramble quickly, then remove from the pan. Add another tablespoon of oil and sautee the garlic and green onions for a minute. Then add the rest of the chopped vegetables and stir for another two minutes. Now add the soy sauce to the pan and stir to incorporate. Finally, add the hot rice and scrambled egg. Add sesame oil if using, give it a quick taste and season, and take it off the heat.
Variations: Add cooked leftover meat or tofu while cooking the vegetables.
5. Easy Curry
What you need:
Canned cooking coconut milk (not drinkable coconut milk), or a 50/50 combination of coconut milk and nonfat milk. Coconut milk can be high in fat, so mixing it with low-fat or nonfat milk will reduce the fat content while still giving you the coconut flavor.
Asian curry paste: These tend to come in small glass jars and can be found in Asian supermarkets or well-stocked "mainstream" grocery stores. The two most common types are Indian or Thai. They are very different in flavor.
Protein such as chicken, seafood (fish, shrimp, scallop), or tofu. If using Indian curry paste, legumes such as chickpeas or lentils are also good additions. If using chicken or tofu, cut into small cubes or pieces.
Thawed frozen vegetables such as green peas, green beans, corn kernels or cubed carrots
What you do: Combine coconut milk (or 50/50 milk mixture) with curry paste in a pot. Use a whisk to break up any lumps while stirring over medium heat on the stove. Bring to a gentle boil, then add chicken, shrimp, or tofu and simmer while stirring occasionally. After a few minutes, check for doneness. Add vegetables if using, and simmer a few more minutes until heated through. Serve with hot brown rice or quinoa.
Variations: If you use a Thai curry paste, I find the taste gets more authentic if you add a bit of fish sauce and a teaspoon of brown sugar to the curry as it simmers. For Indian curry, if you have a bit of extra time, it is worth caramelizing some chopped onions in the pan before you add the curry paste and coconut milk.
The Bottom Line
While it's hard to replicate that cooked-from-scratch flavor, sometimes all you need is a quick dinner that is a bit different from the usual sandwich, soup, or chili. Try experimenting with some of the ideas above so you can enjoy "takeout" while saving money and without paying for it in excess calories.

Alumni: University of California, Berkeley – Sofia believes in bringing back fun and pleasure into everyday eating. She loves cooking, and is constantly experimenting with ingredients, creating recipes and trying them out on family and friends. Her latest interest lies in finding realistic and practical ways of environmentally-friendly food/eating habits.