Written By: Gloria Tsang, RD
As I shared in my last post, a new food labeling involving sugars will come into effect in 2022. A new % Daily Value for total sugars is set at 100 gams, that's equivalent to 20% of a 2,000 calorie diet. Three weeks ago, I joined an online cooking workshop hosted by the Canadian Sugar Institute. Led by cookbook author Claire Tansey, we tried a couple of recipes that included protein-rich foods, fresh vegetables, while allowing room for snacks that fit into the 100 grams DV for sugars.
One of the recipes we cooked together over Zoom was Claire's Teriyaki Tofu and Bokchoy recipe. This sauce is super easy to prepare, and I ended up using it on a couple of other fast lunch dishes. If you enjoy Asian cuisine but worry about store-bought sauces, this is a sauce you should try.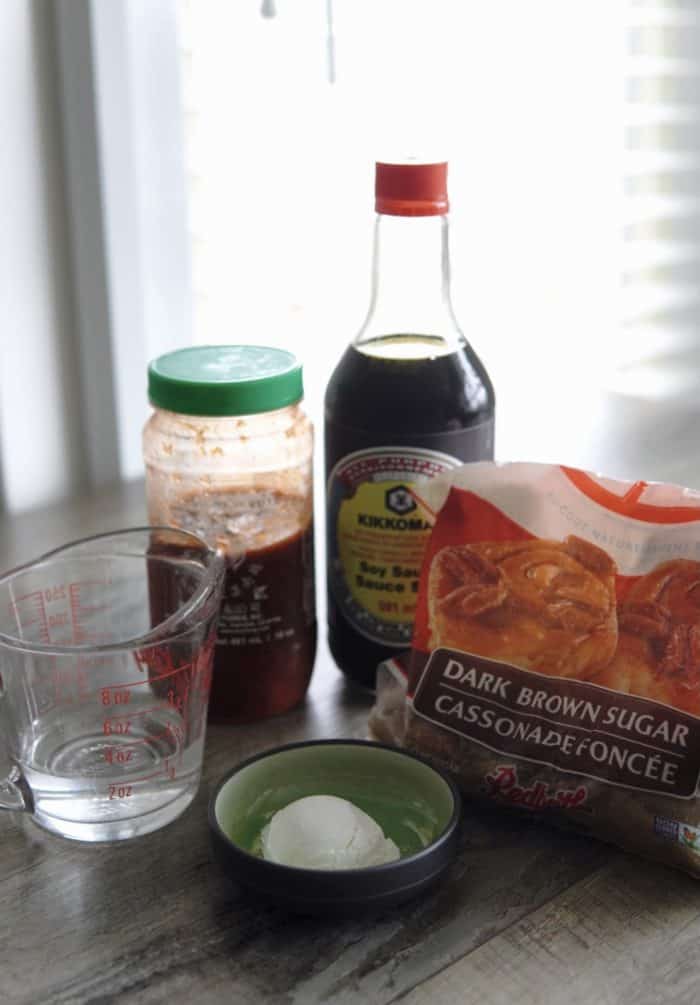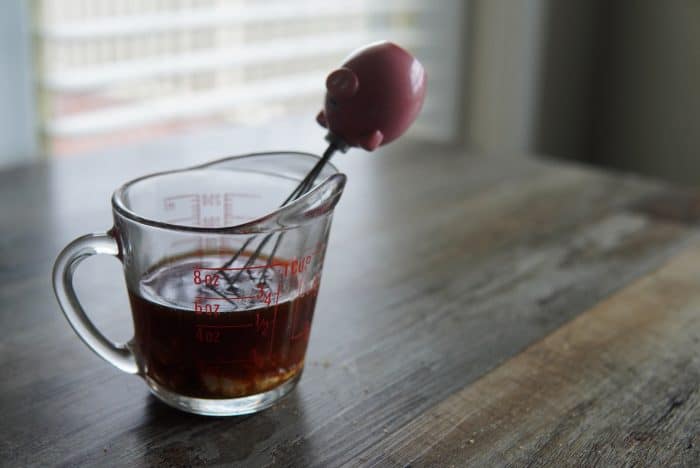 It's best to prepare your sauce before cooking your dish. Add all ingredients in a measuring cup, and whisk well. Put aside for later use.
This recipe makes 4 servings of sauce. Each serving provides 31 kcal, 0 fat, 0.8 grams of protein, as well as 4.6 grams of sugar. So that would be 5% DV for Sugars.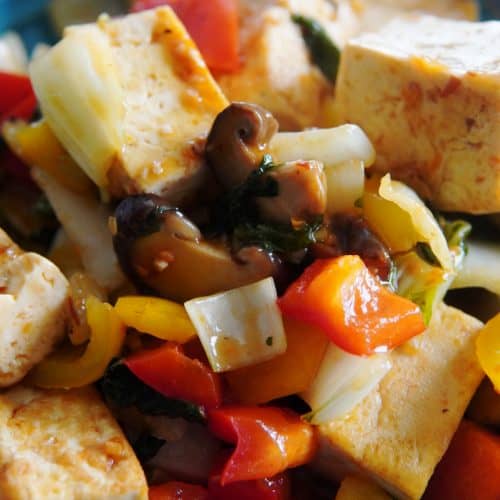 Super Easy Homemade Teriyaki Sauce
Prepare Teriyaki sauce with 4 common ingredients you find at home. Add this sauce as the last step in your home stir fry. This homemade sauce works well with tofu, chicken and pork dishes.
Ingredients
1/4

cup

cold water

3

tbsp

soy sauce or tamari

2

tbsp

muscovado sugar or brown sugar

1

tbsp

cornstarch

2

tsp

chili-garlic sauce or sriracha

optional
Instructions
In a measuring cup, whisk all ingredients together.

After finished cooking your stirfry, leave all the meat and veggies in the cooking pan and do not turn off the heat or gas. As a last step, stir in your sauce. As the sauce heats up, it will turn translucent and start to bubble. This means that the sauce is ready.

Give it a last stir to make sure all ingredients are coated with the sauce. Serve immediately.
Notes
Each serving provides:
31 kcal | 0.8 g protein | 7.2 g total carb | 0.1 g fibre | 4.6 g sugar | 0 g total fat
Excerpted from Dinner, Uncomplicated: Fixing a Delicious Meal Every Night of the Week by Claire Tansey. Copyright © 2020 by Claire Tansey. Photography by Suech & Beck © 2020. Reprinted by permission
Gloria Tsang is the author of 6 books and the founder of HealthCastle.com, the largest online nutrition network run by registered dietitians. Her work has appeared in major national publications, and she is a regularly featured nutrition expert for media outlets across the country. The Huffington Post named her one of its Top 20 Nutrition Experts on Twitter. Gloria's articles have appeared on various media such as Reuters, NBC & ABC affiliates, The Chicago Sun-Times, Reader's Digest Canada, iVillage and USA Today.