No More Miracle Whip

This time around we tackle an ingredient that is widely used in spreads, dips, and salads: mayonnaise. Making mayonnaise from scratch is not a difficult thing, as long as you have all the ingredients on hand. But how does homemade mayonnaise compare with a store-bought mayo-type dressing? We made our own mayonnaise from scratch and compared it to a popular dressing.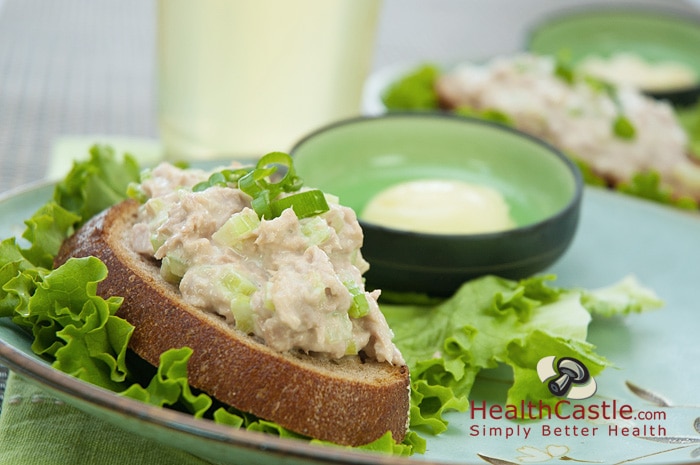 Miracle Whip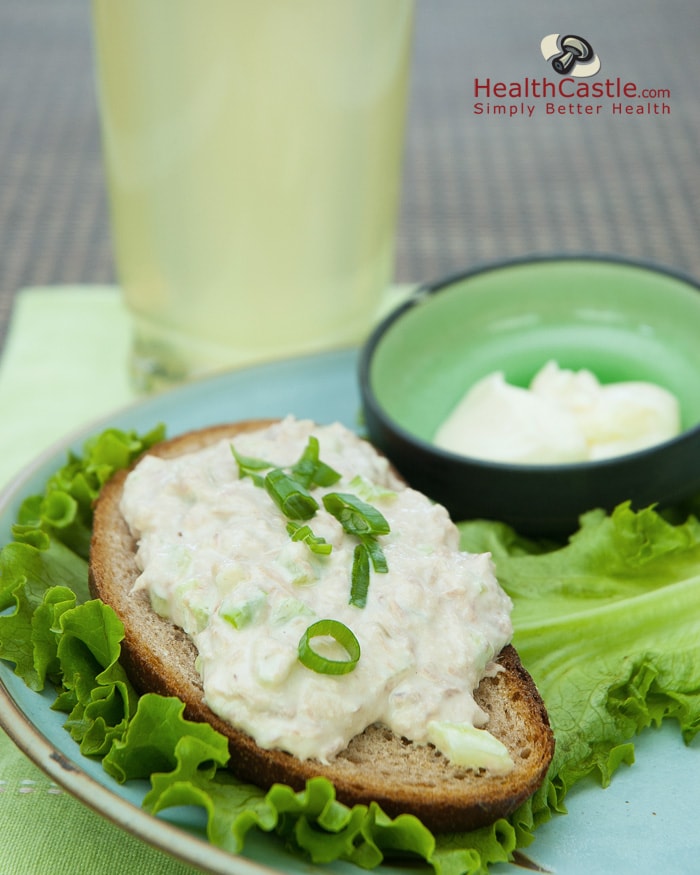 Homemade Mayonnaise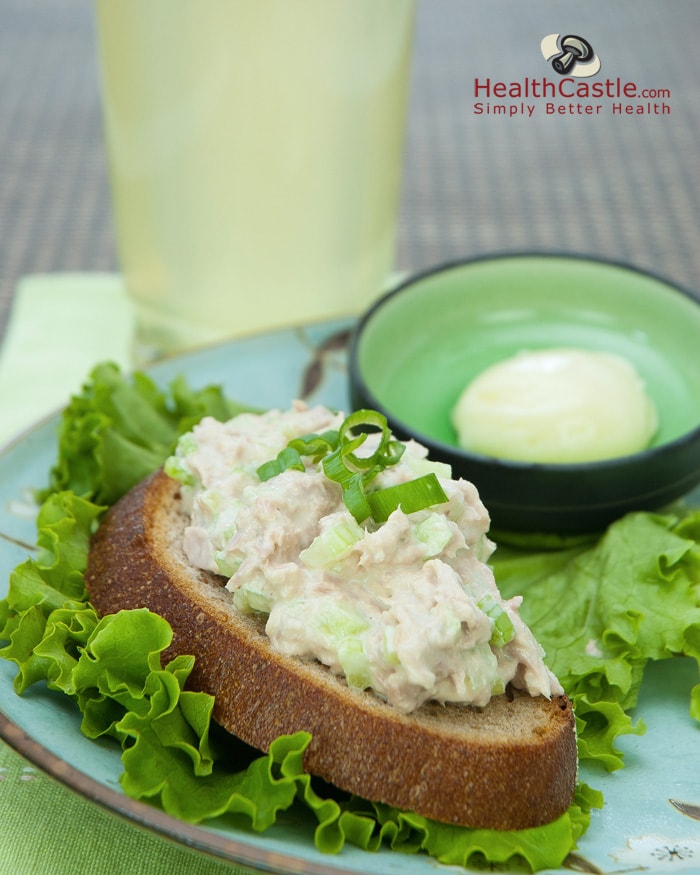 Here is a video of the entire process.
| | | |
| --- | --- | --- |
| | Miracle Whip | Homemade Mayonnaise |
| Serving Size: | 2 tbsp | 2 tbsp |
| Calories: | 80 kcal | 222 kcal |
| Protein: | 0.2 g | 0.3 g |
| Fat: | 7 g | 24.8 g |
| Carbohydrate: | 2 g | 0.3 g |
| Sugar: | 2 g | 0.3 g |
| Sodium: | 240 mg | 129 mg |
| Preparation time: | 0 minutes | Measuring and whisking: 10 minutes |
| Price per serving: | $0.22 | $0.13 |
| Ingredients: | Water, soybean oil, sugar, vinegar, modified corn starch, egg yolk, salt, mustard, spices, potassium sorbate, color, calcium disodium EDTA, dried garlic. (B032J) | Corn oil, egg yolk, white wine vinegar, lemon juice, dry mustard, salt, sugar |
How Did the Two Versions Compare?
The homemade mayonnaise was higher in fat, and therefore calories, than the store-bought Miracle Whip dressing. This was not surprising, since its main ingredient by volume was oil, compared to Miracle Whip, which had water as its main ingredient. As expected, the presence of fillers in the store-bought dressing meant it contained more carbohydrate than the homemade version.
Visually, the homemade mayonnaise has a shiny, bright-yellow hue, while Miracle Whip has a duller orange hue. The made-from-scratch mayonnaise also had a creamy, thick texture which held up better than the Miracle Whip during the photo shoot. The tuna salad filling we made for the photo shoot held up longer when we used the homemade mayonnaise. The homemade version also has a much creamier mouthfeel than Miracle Whip, again not a surprise given that it contains oil and egg yolk.
The Bottom Line
Whenever an attempt is made to reduce the amount of fat in a food item, something else must be added to replace the fat that has been taken away, and mayonnaise-type dressing is no exception. Making your own mayonnaise guarantees that you have an all-natural spread to dress up your favorite appetizers and snacks, and it costs less than a store-bought version that has water as its first ingredient.
From a food safety perspective, it is important to use pasteurized egg yolk when making mayonnaise to reduce the risk of food-borne illness.
Homemade Mayonnaise Recipe
Courtesy of Alton Brown from Good Eats / Food Network.
Yield: 9 fl oz
Ingredients:
1 egg yolk*
1/2 teaspoon fine salt
1/2 teaspoon dry mustard
2 pinches sugar
2 teaspoons fresh squeezed lemon juice
1 tablespoon white wine vinegar
1 cup oil, safflower or corn
Directions:
In a glass bowl, whisk together egg yolk and dry ingredients. Combine lemon juice and vinegar in a separate bowl, then thoroughly whisk half into the yolk mixture. Start whisking briskly, then start adding the oil a few drops at a time until the liquid seems to thicken and lighten a bit (which means you've got an emulsion on your hands). Once you reach that point you can relax your arm a little (but just a little) and increase the oil flow to a constant (albeit thin) stream. Once half of the oil is in add the rest of the lemon juice mixture.
Continue whisking until all of the oil is incorporated. Leave at room temperature for 1 to 2 hours then refrigerate for up to 1 week.
*RAW EGG WARNING
Food Network Kitchens suggest caution in consuming raw and lightly cooked eggs due to the slight risk of salmonella or other food-borne illness. To reduce this risk, we recommend you use only fresh, properly refrigerated, clean grade A or AA eggs with intact shells, and avoid contact between the yolks or whites and the shell.

Alumni: University of California, Berkeley – Sofia believes in bringing back fun and pleasure into everyday eating. She loves cooking, and is constantly experimenting with ingredients, creating recipes and trying them out on family and friends. Her latest interest lies in finding realistic and practical ways of environmentally-friendly food/eating habits.