6 Fresh Superfoods to Eat This Winter
As we turn the clock back an hour this coming Sunday, it's a gloomy reminder that winter is on its way. But, just because it's colder and darker doesn't mean you can't have fresh produce. Vibrant colourful produce may seem less available in stores, but there are still plenty of seasonal superfoods to enjoy this winter. Here are six to start with.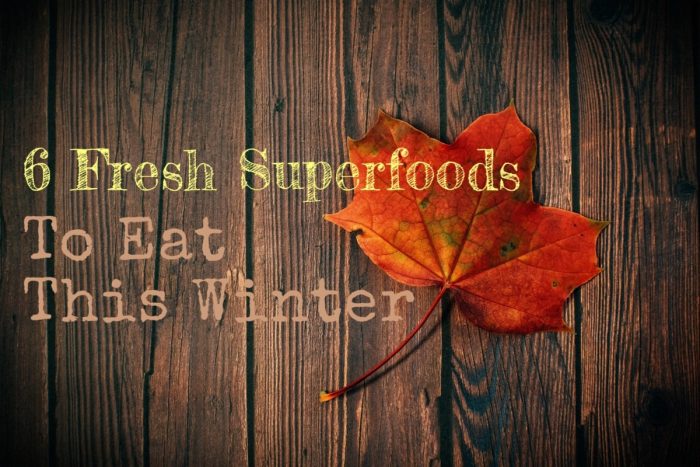 1. Kiwi
Kiwi is the perfect fruit to add some sweetness and sunshine to your day. Vitamin C is a much needed nutrient to help combat the winter blues; it is involved in the neurotransmitter pathway that sparks the feeling of happiness. Tropical-sweet Zespri SunGold kiwifruit is an excellent source of vitamin C. In fact, one serving of SunGold (two kiwifruits) contains 3 times more vitamin C than an orange and provides more than your daily vitamin C needs! Vitamin C is also important in the winter months because it helps support immunity. So enjoy one with your breakfast or bring one along as an afternoon snack – just cut in half, scoop and enjoy!
2. Brussels Sprout
People either love them or hate them! Well if you are in the latter camp, give these tiny veggies another chance. Like other cruciferous vegetables, Brussels sprouts provide high levels of cancer-fighting antioxidants. The bitterness is often what turns people off, so sauté or roast them with pungent herbs and condiments like garlic or sage to enhance the taste.
3. Squash
Winter squash is the poster food for winter festivities. Acorn, butternut, Japanese kabocha, just to name a few, are all at their prime during the winter season! These orange-flesh squash are loaded with vitamin A, beta-carotene and more. Just one cup of baked winter squash provides more than 100% of the daily recommended value of vitamin A (in the form of beta-carotene) – a powerful anti-inflammatory antioxidant that can help improve immune function and reduce the risk for cancer and heart disease.
4. Sweet Potato
Another much-loved winter comfort food similar to squash, sweet potatoes are also rich in beta-carotene and fiber. With a lower glycemic index, it's a healthy option for a carb food. Just about any way you cook a potato, you can also cook a sweet potato – fries, mashed, baked whole and more.
5. Eggplant
Purple and blue produce are rare in the winter, but luckily we still have eggplant. Eggplant is packed with fiber, and contains various vitamin B nutrients. The skin of an eggplant contains a powerful anthocyanin called nasunin, an antioxidant that protects cell membranes from oxidative damage. The phenolic acids are responsible for the slightly bitter taste of raw eggplant; to reduce this bitterness, sprinkle salt over cut surfaces and let them "sweat" for 30 minutes.
6. Beetroot
This rugged, rather uninviting vegetable provides a good source of fiber, iron and vitamin C. Beetroot also contain a unique red pigment called betacyanin, a powerful cancer-fighting agent that has been shown to help prevent colon cancer. If you want to maximize nutrient retention, cook beetroot unpeeled and in as little water as possible (such as roasting them in the oven, for example), then peel them after they're cooked.
This winter, look for these superfoods at your supermarket, and incorporate them in your diet and reap their health benefits.
This post is created by Gloria Tsang in partnership with Zespri Kiwifruit.
Alumni: University of British Columbia – Gloria Tsang is the author of 6 books and the founder of HealthCastle.com, the largest online nutrition network run by registered dietitians. Her work has appeared in major national publications, and she is a regularly featured nutrition expert for media outlets across the country. The Huffington Post named her one of its Top 20 Nutrition Experts on Twitter. Gloria's articles have appeared on various media such as Reuters, NBC & ABC affiliates, The Chicago Sun-Times, Reader's Digest Canada, iVillage and USA Today.