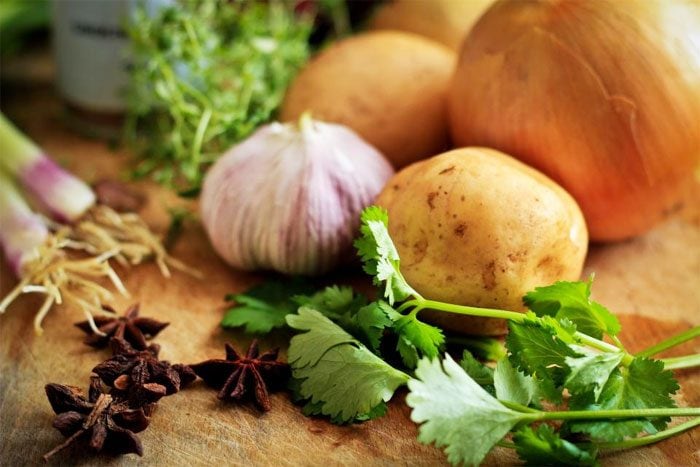 You're already on the right track if you regularly make not only healthy but also sustainable choices when it comes to the food you eat. When you've become accustomed to choosing products and preparing food at home, serving up healthy and green meals is a snap; however, when you venture outside the comfort of your home, it can be tricky to maintain the same standards. To ensure you make your best effort at eating healthy and sustainable foods when you're out, read on for our tips for green eating on the go.
Your Guide to Green Eating on the Go
Brown Bag It
The best way to ensure environmentally friendly, healthy choices is to pack your own meal to take along. By taking your leftovers on the road, you're ensuring minimal food waste and fewer resources used. Double points, of course, for using reusable containers.
Choose Restaurants Wisely
If you're eating out, aim for a restaurant that uses responsible environmental practices. Look for clues that the establishment cares about the environment; some of the same verbiage that you can find on packaged foods ("Fair Trade" or "Certified Humane," for example) can be your tip-off that the restaurant is choosing sustainable foods when possible. And finding out is easy – most restaurants that are using even a few green practices will prominently state that fact.
Go Vegetarian
Skipping out on meat occasionally is not only good for your health, since it can lower your cholesterol, but it's also better for the environment. Fewer resources are involved in a producing a meatless main dish, so make it a habit to seek unusual and flavorful combinations of beans, seeds, legumes, and nuts while you're eating away from home. Who knows? Perhaps you'll stumble on a dish so delicious you'll be inspired to duplicate it at home!
Select Seasonal Sides
If you're getting a sandwich, ask your server if there are seasonal sides to sub instead of traditional chips or pretzels. If it's in-season produce, there's a good chance that the restaurant's supplier is local, which means you'll be making a better choice for green eating on the go. Many environmentally conscious restaurants have delectable fresh fruit or tempting salads from local suppliers available if you just ask! Also, if the menu indicates organic products are used, it's likely, but not a given, that the food you're considering has a smaller environmental impact.
Be a Waste Watcher
Large portions make double trouble: If you eat the entire serving, you're adding calories to your day that you most likely don't need; if you don't, you're wasting valuable food resources. It may seem insignificant, but over time the demand for large portions adds up for a big impact. It sends the message to food preparers, buyers, suppliers, and growers that they should create more unnecessary food. To do your part, ask your server about the size of the portions to make certain you know how much you'll be getting – then plan to order only as much as you can (and should) eat, share with a friend, or save for another meal.
Fish for Fetter Choices
With fish and seafood more available and in demand, it's likely that you'll entertain the choice when you're checking out the menu. Make sure you do your homework before ordering, and ask your server questions about the fish to make sure it's been raised in a way that's good for the ecosystem and does not promote overfishing. Wild Alaskan salmon, Oregon pink shrimp, Canadian spot prawns, U.S. tilapia, farmed rainbow trout, U.S. or Canadian albacore tuna, and U.S. troll-caught yellowfin tuna are some of the most eco-responsible choices. Plus, with the exception of the tilapia, all are high in heart-healthy omega-3 fats.
The Bottom Line
Eating green is not only responsible for the environment, it's good for you! Next time you're eating out, do your best to eat green on the go, and you'll be doing all you can to promote a healthy environment and a healthy diet.

Beth Sumrell Ehrensberger is a Registered Dietitian and holds a Master Degree in Public Health. An experienced nutrition counselor, writer and public speaker, Beth specializes in translating complex nutrition information into practical concepts. Beth was awarded a Nutrition Communications Fellowship to the National Cancer Institute, and has worked on the internationally recognized Nutrition Action Healthletter of the Center for Science in the Public Interest.