Written By: Christina Newberry
Last Updated on:
Vancouver, BC is the home of the 100-mile diet, and a center of organic, local, natural eating known worldwide. That's why we chose it as the first featured city in our series on foodie destinations. Unlike other foodie tourism information, which tends to focus on rich, heavy (although, admittedly delicious) foods, we're going to focus on opportunities to explore fresh, local, and natural foods in some of the great food cities of the world!
So, let's dive in and see what healthy foodie tourism opportunities await in Vancouver!
Top Local, Natural Foodie Tours in Vancouver, BC
Circle Farm Tours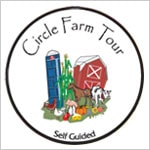 These self-guided tours are based on a downloadable brochure and map that point you to 8-14 local farms, shops, markets, vineyards, and other top foodie picks. Choose from the Greater Vancouver communities of Langley or Maple Ridge/Pitt Meadows, or venture out into the neighboring agricultural Fraser Valley area to visit Abbotsford, Chilliwack, or Aggasiz/Harrsison Mills. From farm-fresh cheeses to flame-roasted coffee to seasonal produce straight from the fields, you'll be coming home with a car full of foodie treasures. Circle Farm Tours are free – just download the itinerary you like best and away you go! These tours are available year-round.
Slow Food Cycles
Every summer, several communities in the Vancouver area host Slow Food Cycle rides that feature exclusive access to local farms. Routes are generally quite long (20 km or more) but relatively flat, and some tours offer a shopping shuttle service so you can load up without having to carry your purchases. Slow Food Cycles are all about taking your time to slow down and experience your food, with many farms offering small tasting plates for a minimal fee. Slow Food Cycles happen in Aggasiz and Chilliwack, both within an hour and a half's drive from Vancouver. Each Slow Food Cycle Ride is offered on only one date a year, and space can fill up, so plan ahead for this unique foodie experience. Registration is $20 for one tour or $30 for both. Children under 12 ride free. These tours happen over one weekend each summer. Check the Slow Food Vancouver website for details!
Vancouver Food Tour's Salt Spring Island Tour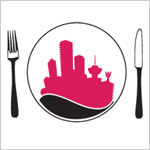 This is probably the most dramatic foodie tour based in Vancouver, mostly because it involves a float plane ride! Guests meet in downtown Vancouver and are whisked away aboard a float plane to Salt Spring Island. From there, you're taken on a four-hour guided tour of the island's farmers' market, an organic winery (where you lunch on a local, organic picnic), and an organic farm. You end up eating freshly shucked oysters while waiting for your plane ride back to the city. How posh! The tour is $390 per person including return flight. If you fall in love with the island and want to stay an extra day, you can fly back to Vancouver a day or two later at no extra charge. Tours run in Spring and Summer only.
Edible Canada's Granville Island Market Tour
Vancouver's greatest local foodie attraction is probably the Granville Island Public Market. On this tour, an expert will help you make your way through the huge market, pointing out key spots and top vendors. The two-hour tour includes samples from several vendors as well as loads of tips on what to buy and how to prepare it once you get it home. Tours cost $35 per person and run all year.
Vancouver's Saturday Farmers' Markets
Vancouver has farmers' markets running several days a week, but Saturday's the best day to create your own market tour. Start at scenic Trout Lake, then make your way to the hip and happening West End, and finish your day in tony Kerrisdale. With local produce, meats, seafood, cheese, and arts and crafts, as well as food trucks with tasty offerings to eat on the spot, you're sure to find something satisfying. Markets are open from Summer to the end of October.
The Bottom Line
Experiencing a destination's food is a key part of getting to know its soul. With abundant opportunities for visits to real, working farms  just a short away, plus great markets right in the heart of the city, Vancouver offers a unique chance to connect with the land and the local food culture all at the same time.

Christina Newberry is a writer and editor whose work has appeared in national and local magazines and newspapers. With a Bachelor's degree in English and Anthropology from the University of Victoria and a Journalism Certificate from Langara College, Christina brings keen curiosity and the love of a good story to her work with HealthCastle.com.
Christina is a passionate traveler and urban gardener with an interest in vegetarian eating and making good, tasty food from scratch. Sharing lessons learned from her own experiences, Christina writes about lifestyle topics for HealthCastle, with a focus on eating well at home and on the road.