Vegetable Oils with Omega-6 May Increase Risk of Heart Disease

You may heard that polyunsaturated fatty acids (PUFAs) are good for your heart. In fact, if you live in Canada, you may even have seen heart-health claims on the packaging of many vegetable oils and products containing these oils. Since 2009, Canadian labels of these oils and the foods that contain them have been allowed to claim they promote "a reduced risk of heart disease by lowering blood cholesterol levels."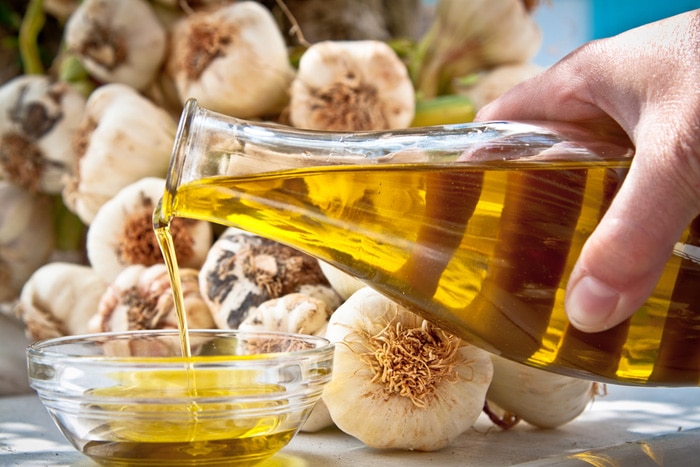 Are Vegetable Oils Good for Your Heart?
A new analysis performed by researchers in Ontario, Canada, and published on the Canadian Medical Association Journal's website this week suggests that claim may not be accurate if the oil contains high levels of omega-6 but does not also contain high levels of omega-3. According to the authors, the evidence does show that consuming vegetable oils rich in omega-6 linoleic acid can reduce your cholesterol. In fact, they cite a 2013 study in which the test group consumed vegetable oils with high levels of omega-6 linoleic acid but not much omega-3 α-linoleic acid, using these oils instead of saturated fats. That group's serum cholesterol decreased significantly – by 8-13% compared to the baseline and control groups. Sounds good, right?
Unfortunately, even with their lowered cholesterol levels, members of the test group had significantly increased rates of death from cardiovascular disease and coronary artery disease! Reducing your cholesterol level is not good news on its own – it's only a benefit if it also helps you live a longer and healthier life. It seems that consuming too many oils rich in omega-6 but low in omega-3 may actually have the opposite effect.
Not All PUFAs and Vegetable Oils Are Good For Your Heart
HealthCastle's Editor-in-Chief Gloria Tsang, RD, wrote about the omega-6 controversy in her book, Go Undiet: 50 Small Actions for Lasting Weight Loss. She said, "Early studies showed that omega-6 fat may decrease total and LDL cholesterol. However, later studies found that omega-6 may actually increase the risk of developing heart disease, cancer, and inflammation. In particular, a study found that more men died from stroke and heart attack with a diet higher in omega-6 fat." Her final verdict was to "use less omega-6-rich vegetable oils like safflower oil, low-oleic sunflower oil, grapeseed oil, and corn oil, as well as processed foods made with these oils."
The Ontario researchers who authored the new report suggested that the labeling in Canada is misleading and should be changed: "We suggest that the health claim be modified such that foods rich in omega-6 linoleic acid but poor in omega-3 α-linolenic acid be excluded."
The Bottom Line
Some vegetable oils do offer heart health benefits – notably, those rich in omega-3 and monounsaturated fatty acids (MUFAs, aka omega-9). For now, don't assume oils rich in omega-6 but not omega-3 offer heart-health benefits. Even if they help lower cholesterol, they may not be good for your overall heart health. Confused? Check out the Top 10 Good Cooking Oils, in which HealthCastle's dietitians analyzed most cooking oils based on their fatty acid content and identified the best.

Alumni: University of Victoria – Christina Newberry is a writer and editor whose work has appeared in national and local magazines and newspapers. With a Bachelor's degree in English and Anthropology from the University of Victoria and a Journalism Certificate from Langara College, Christina brings keen curiosity and the love of a good story to her work with HealthCastle.com.
Christina is a passionate traveler and urban gardener with an interest in vegetarian eating and making good, tasty food from scratch. Sharing lessons learned from her own experiences, Christina writes about lifestyle topics for HealthCastle, with a focus on eating well at home and on the road.