Kamut: Health Benefits and How-To
February is the month when we celebrate all matters of the heart. With that in mind, we take a closer look at an increasingly popular whole grain to add to your heart-friendly repertoire: kamut. Kamut is actually a trademarked name for a specific wheat variety called khorasan wheat. The trademarked name includes certain quality guarantees, such as being grown organically and containing certain levels of nutrients (protein, selenium). The company that trademarked the name kamut requires that the grain be grown organically and never be hybridized. This is why kamut is sometimes referred to as an ancient grain, because it is supposed to be unaltered from any cross-breeding since its early origins in the Middle East.
Nutritional Tidbits for Kamut
1/2 cup of cooked kamut whole grains (berries) contains:
Calories: 126 kcal
Carbohydrates: 26.2 g
Fat: 0.8 g
Protein: 5.6 g
Fiber: 3.4 g
Glycemic Index: Low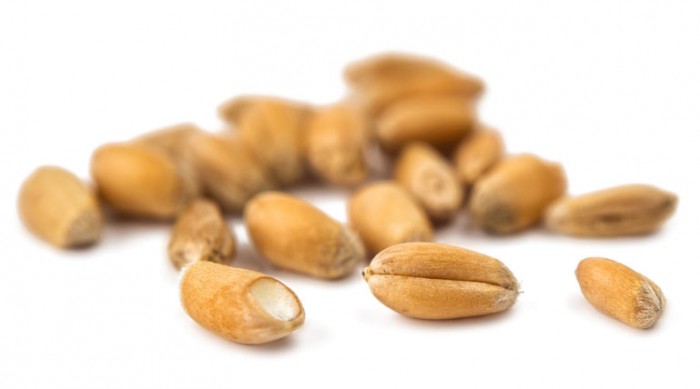 Compared to wheat, kamut has more protein and selenium per serving. Selenium is needed by the body only in small amounts, but it is very important because it gets incorporated into antioxidant enzymes responsible for preventing cellular damage from free radicals. Studies suggest that people with high selenium intakes have lower risk of various types of cancer.
To top it off, kamut is also a good source of iron, magnesium, manganese (another mineral involved in antioxidant reactions within the body), zinc, and the B vitamins. That is a lot to celebrate in this whole grain!
How To Cook Kamut
Like wheat, kamut is available in many forms: whole grains (berries), flakes, or flour. Kamut can be purchased  from health food retailers as well as online. The grain should be soaked overnight before cooking. Use three parts water to one part grain; bring to boil, and then simmer for about 40 minutes or until tender. Use three parts water to one part grain; bring to boil, and then simmer for about 40 minutes or until tender. Once cooked, kamut will quadruple in size. This means 1 cup dry will yield about 4 cups cooked. Kamut flakes will take less time to cook.
Kamut flour is available in both whole-wheat and refined versions, so it's not always "whole grain."
You can also find kamut incorporated into pasta, crackers, breakfast cereals, breads, and chips.
Special note regarding gluten: Kamut does contain gluten and is not safe for people with celiac disease.
How to Get More Kamut in Your Diet

Alumni: University of California, Berkeley – Sofia believes in bringing back fun and pleasure into everyday eating. She loves cooking, and is constantly experimenting with ingredients, creating recipes and trying them out on family and friends. Her latest interest lies in finding realistic and practical ways of environmentally-friendly food/eating habits.
antioxidant, grocery aisle, healthy every month, home cooking, kamut, whole grains
Sugar: Would You Like Bone Char and GM Beets with That?