For those who are not a fan of oatmeal, granola has been a great alternate way to reaping the health benefits of oats. Most people eat granola like breakfast cereals, just pour milk over or top them on yogurt. As granola is often sweetened, another way of eating granola is to make dessert granola bars.
This dessert bar is one of my favorite; the purple color is just beautiful, and the best thing is that no baking is required. I've calculated the sugar content and chosen a specific granola product, but you can always use a brand you like. Ideally, select one with dried fruits and nuts; they will be perfect to decorate the bars.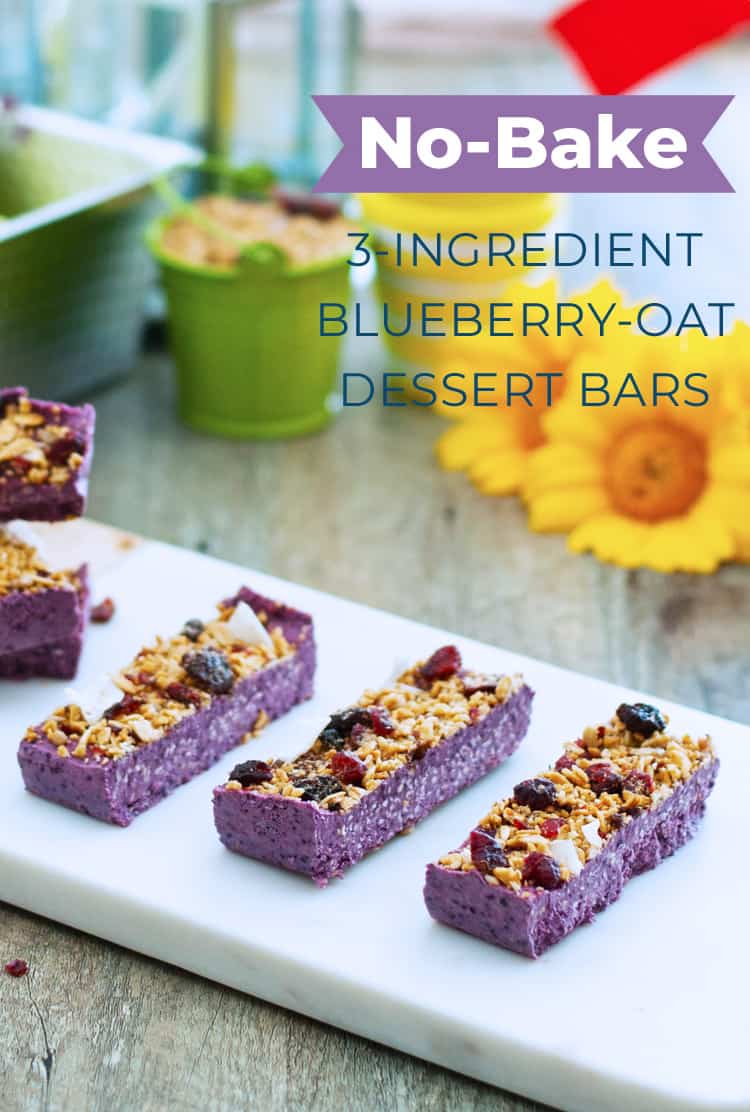 If you prefer, you can always top the granola bars with more nuts and dried fruits. In this photo, I want to show you just how it is without adding extra. There are substantial amount nuts and fruits from the NaturSource granola already; I don't feel the need to add extra.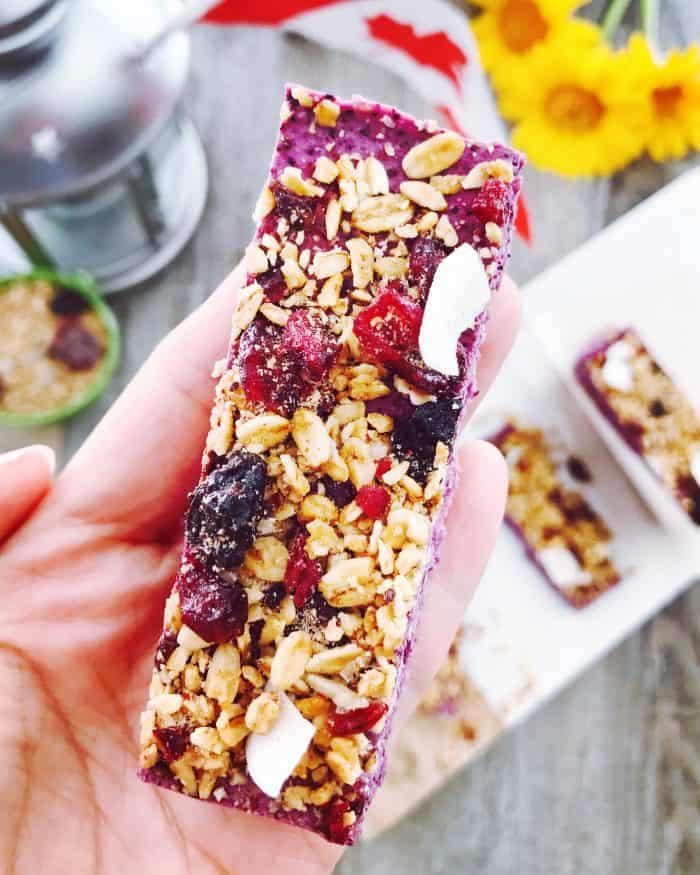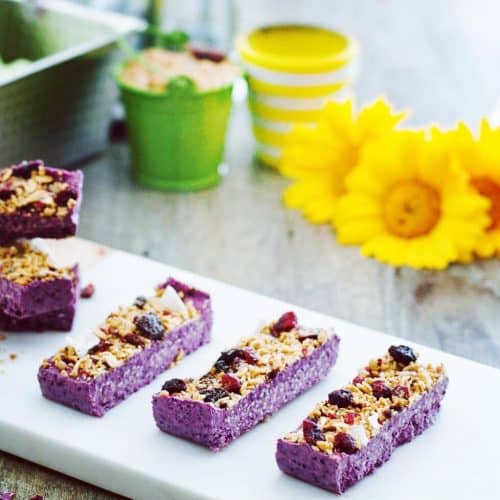 3-Ingredient No-Bake Blueberry-Oat Dessert Bar
Ingredients
1.5

cup

NaturSource Cranberry Granola

1

cup

Frozen blueberries

1/2

cup

Coconut oil
Instructions
Separate granola into two bowls: one cup and 1/2 cup. From the bowl with one cup of granola, separate all dried cranberries and other nuts into another bowl.

Combine the plain granola, blueberries and coconut oil in a food processor. Blend until smooth, and pour into a bread pan.

Decorate the top of the blueberry mixture with the remaining 1/2 cup granola and the leftover fruit and nuts.

Freeze for 4+ hours. Cut to serve.