No More Instant Hot Chocolate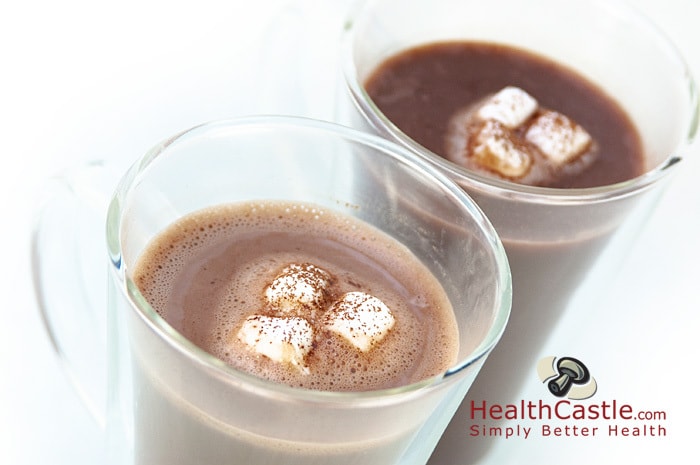 When it comes to winter favorites, nothing beats curling up under a blanket and enjoying a cup of steamy, rich, and smooth hot chocolate. Are you one who would make this delicious drink from scratch, or are you like many others who resort to adding hot water to a pouch of instant mix? Find out what you're missing if you are the latter!
Nestle Rich Chocolate Instant Hot Cocoa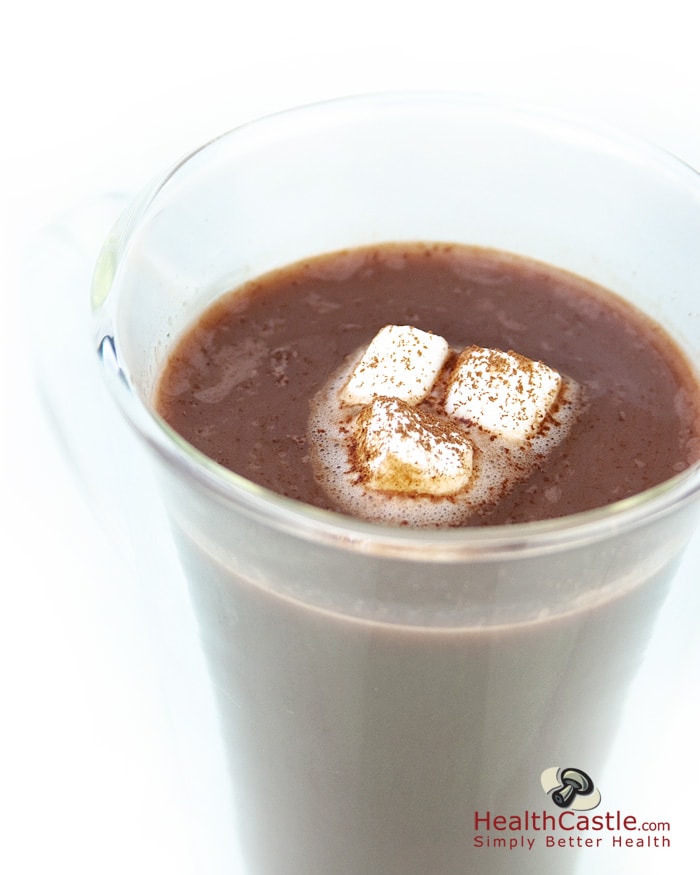 Homemade Hot Chocolate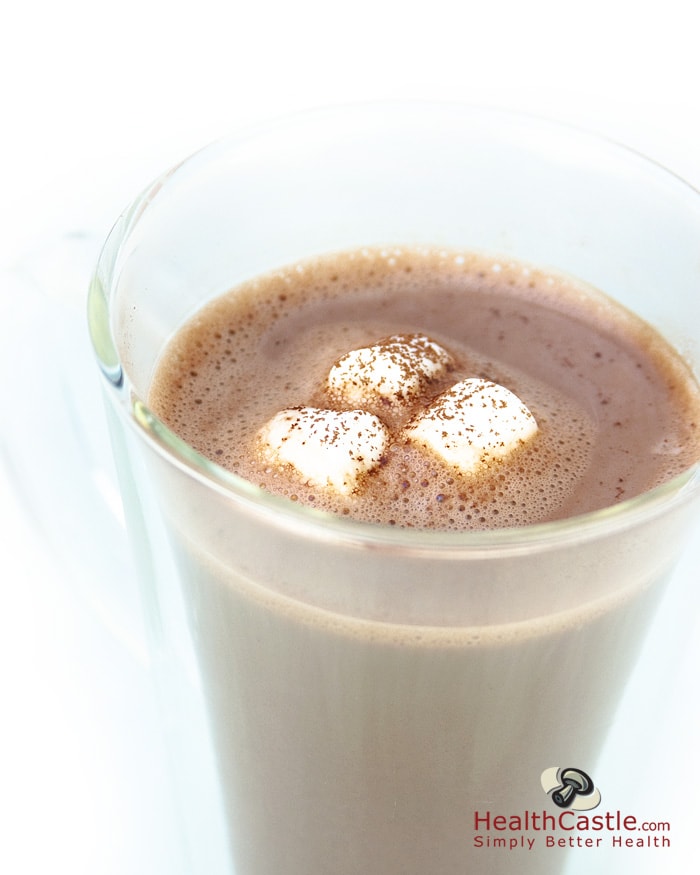 Here's what we found when we compared instant hot chocolate to our homemade version:
Nestle Rich Chocolate
Instant Hot Cocoa

Homemade
Hot Chocolate

Serving Size:

1 cup
1 cup

Calories:

120 kcal
120 kcal

Protein:

1 g
8.1 g

Fat:

3 g
5 g

Trans Fat:

0 g
0 g

Carbohydrate:

23 g
13.1 g

Fiber:

1 g
1.6 g

Sodium:

120 mg
90 mg

Calcium:

20 mg
260 mg

Preparation time:

Total: 1 minute
Total: 3 minutes

Price per serving:

$0.40
$0.87

Ingredients:

sugar, corn syrup solids, hydrogenated vegetable oil (may contain coconut palm kernel and/or soybean oil), modified milk ingredients, cocoa, cellulose, gum, salt, dipotassium phosphate, artificial flavor, mono- and di-glycerides, guar gum, sodium aluminum silicate
2% milk, cocoa powder, sugar
How Did the Two Stack Up?
The "hot chocolate" made from an instant mix turns out to be a watery, dark colored liquid that is infused with a long list of additives. The editorial team agrees that the flavor is weak and that is excessively sweet. In contrast, by using three simple ingredients – milk, cocoa powder, and sugar – we created a rich, chocolaty, creamy drink.
Because real milk is used, you get much more protein and calcium but less sugar and sodium out of this beverage. More importantly, by making your own you will also be able to avoid the hydrogenated oils (trans-fat) that lurk in the instant mix. All this for 2 more minutes in the prep and $0.40 extra – don't you think it's well worth it?
The Bottom Line
It really is easy and simple to make a cup of real hot chocolate. Although it takes slightly longer to make, your body and your soul will both be nourished by the wholesome ingredients you chose.
Our Hot Chocolate Recipe
Recipe courtesy of Joy of Baking
Yield : 1 cup
Ingredients:
¾ cup (180 ml) + 2 tablespoons 2% milk
1 tablespoon cocoa powder
1 tablespoon granulated white sugar
Steps:
Place the ¾ cup milk in a small saucepan over medium heat until it is nice and hot.
Meanwhile, in your mug or cup, make a paste with the cocoa powder, sugar, and the 2 Tbsp of milk.
Pour the hot milk into the cocoa paste and stir until combined and smooth.
You can place the hot cocoa in your blender (or use an immersion blender) to make it nice and foamy.

Alumni: University of British Columbia – Owennie is a registered dietitian with a soft spot for chocolate and coffee. She is a believer in balance and moderation, and is committed to keeping healthy eating enjoyable and fun. Owennie received her dietetics training in Vancouver, and is a member of Dietitians of Canada and the College of Dietitians of British Columbia. She has experience in a wide variety of settings, such as clinical nutrition, long-term care and outpatient counseling. Owennie has also worked for a community nutrition hotline and participated regularly as a guest radio host, where she enjoyed sharing her passion and knowledge about food and nutrition with people.