Safe List: Egg Brands Not on the Recall List

The massive egg recall announced last week has alarm bells ringing for many people. The most shocking fact is that close to half a billion eggs (yes, billion, with a b) were produced by just two farms in Iowa: Wright County Egg and Hillandale Farm. With those massive numbers of eggs produced, these are certainly not the old-fashioned "Old-MacDonald-had-a-farm" operations we might think eggs are produced at. Likely, these "farms" are actually confined factories. Their eggs are packaged under different brand names and shipped across various states. For a list of all the eggs being recalled and their plant and Julian numbers, check out the Egg Safety Center.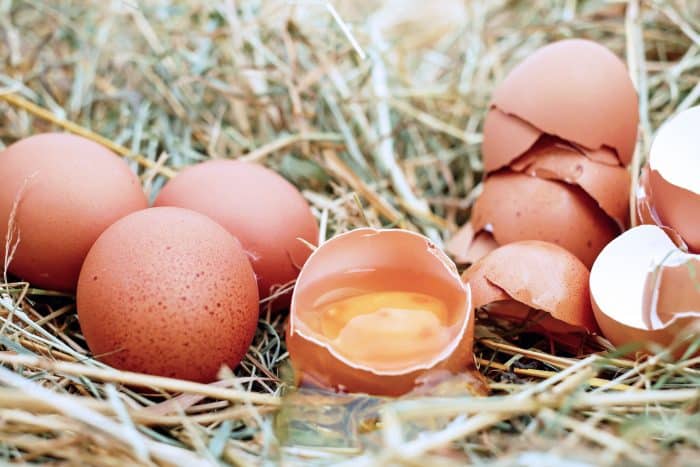 Safe List: Egg Brands That Are Not On the Recall List Last Week
We have compiled a list of eggs that are NOT on the recall list. If you know of a brand that we should include in this safe list, please let us know.
Archer Farms
Better Valu
Full Circle
Kroger
Naturally Preferred
Nichols Family Farms
O Organics
Publix GreenWise Market
Wegmans
How To Ensure You're Getting Safe Eggs In the Future
Try Local Eggs
Visit your local farmers' market or join a CSA to get your eggs, or at least purchase eggs produced in your own state. Many smaller brands we are not aware of don't make it on the above safe list, but they are probably safe. Although no one can guarantee zero salmonella exposure, chickens raised in a smaller farms are less likely to be confined in cramped environments. Just imagine, how clean and fresh would your living conditions be if you and thousands of others peed, pooped, ate, and slept in one confined room?
Always Refrigerate and Fully Cook Your Eggs
Refrigeration and cooking can reduce bacteria count. And wash your hands thoroughly after touching eggs.
Try Pasteurized Eggs in Recipes That Call for Raw Eggs
For recipes requiring raw eggs, like Hollandaise sauce, Caesar salad dressing, eggnog, or mousse, try pasteurized eggs. Davidson's Safest Choice eggs, for instance, are submerged into a warm water bath without cooking. After the eggs are dried and cooled, they are stamped with a red circle P.
Disclaimer: This article is an independent editorial feature. No product endorsement is intended in this article.

Alumni: University of British Columbia – Gloria Tsang is the author of 6 books and the founder of HealthCastle.com, the largest online nutrition network run by registered dietitians. Her work has appeared in major national publications, and she is a regularly featured nutrition expert for media outlets across the country. The Huffington Post named her one of its Top 20 Nutrition Experts on Twitter. Gloria's articles have appeared on various media such as Reuters, NBC & ABC affiliates, The Chicago Sun-Times, Reader's Digest Canada, iVillage and USA Today.