Is It Safe To Eat Fish During Pregnancy?

Shortly after the Mad Cow Disease and the Chicken flu episodes, fish and seafood are the next recent center of controversy and many of us wonder: Is Fish is still safe to eat especially during pregnancy?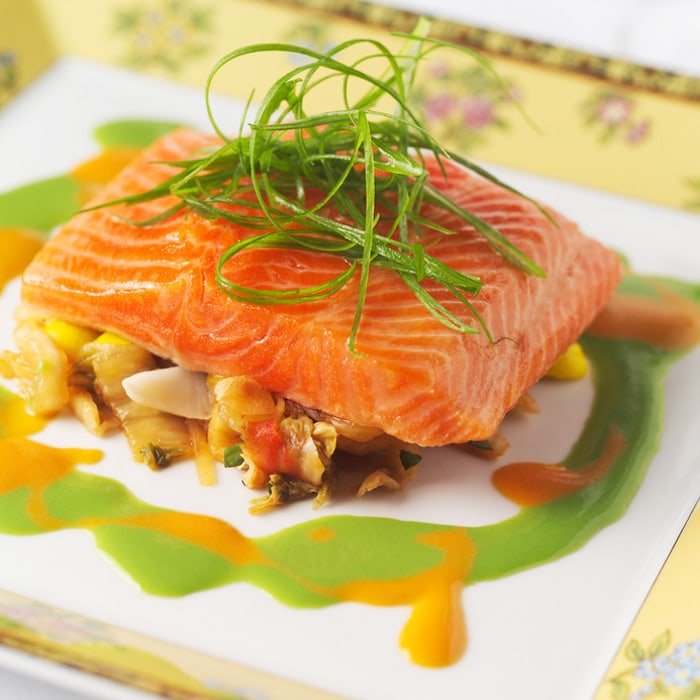 What's in Fish?
Fish and shellfish contain high-quality protein and other essential nutrients, are low in saturated fat, and contain omega-3 fatty acids.
However, nearly all fish and shellfish contain traces of mercury. For most people, the risk from mercury by eating fish and shellfish is not a health concern. Yet, some fish and shellfish contain higher levels of mercury that may harm an unborn baby or young child's developing nervous system.
Fish and Pregnancy – FDA Recommendation
In March 2004, FDA and EPA revised its advisories on mercury in fish. Here is a summary:
Target
Women who may become pregnant, pregnant women, nursing mothers, and young children to avoid some types of fish and eat fish and shellfish that are lower in mercury
Avoid Fish with High levels of Mercury
Shark, Swordfish, King Mackerel, or Tilefish
12 oz. (~2 meals) of Low-Mercury Fish per week
shrimp, crab, cod, clams, scallops, canned light tuna, canned salmon, pollock, and catfish etc.Note: Albacore "White" tuna contains more mercury. Limit 6 oz (~1 meal) of albacore tuna per week.

For a complete list of fish and recommended portion, go to National Resources Defense Council
So – is it safe to eat fish during Pregnancy: Yes, fish offers benefits to both pregnant mothers and their unborn babies. Therefore include low-mercury fish in your diet 2 times a week. A cohort study published in October 2005 by the Harvard Medical School found that babies from mothers with higher low-mercury-fish consumption during second trimester have better scores in mental development.

Alumni: University of British Columbia – Gloria Tsang is the author of 6 books and the founder of HealthCastle.com, the largest online nutrition network run by registered dietitians. Her work has appeared in major national publications, and she is a regularly featured nutrition expert for media outlets across the country. The Huffington Post named her one of its Top 20 Nutrition Experts on Twitter. Gloria's articles have appeared on various media such as Reuters, NBC & ABC affiliates, The Chicago Sun-Times, Reader's Digest Canada, iVillage and USA Today.