Written By: Gloria Tsang, RD
Last Updated on:
Have you ever wondered what Olympic athletes eat when they are living in the athletes' village during the Olympic Games? With over 10,000 high-performance athletes looking to keep themselves well-nourished and properly fueled, feeding them is one big job.
The editors of HealthCastle.com set out to find some answers about exactly how all those athletes get fed, and what they'll be eating to keep them in prime form during the competition in Beijing.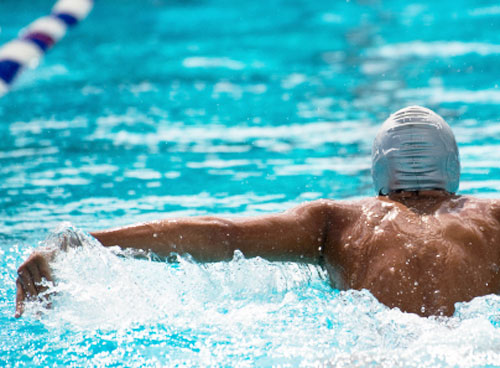 What's on the Olympics diet menu for athletes in Beijing?
The diet the athletes will be eating in Beijing was designed with sports nutrition principles in mind, according to Jillian Wanik, who's the lead dietitian for ARAMARK, the company in charge of catering for the Olympics in Beijing. She said the menu is based on resources provided by the American Dietetic Association, Dietitians of Canada and the American College of Sports Medicine.
Since the Olympics are in Beijing, some traditional Chinese dishes and other Asian-influenced foods will be served, including Peking duck, congee (a traditional Asian rice porridge), and a variety of noodles. There will also be a traditional Chinese teahouse in the Olympic village.
But the menu will also feature food from the Mediterranean, the Americas, the Caribbean, and Europe – a total of over 800 recipes – with a focus on lean meats and fish for protein, and a variety of fresh fruits, vegetables, and whole grains.
To make sure athletes get the right fuel to keep them in peak form throughout their Olympic competition, Wanik said that Registered Dietitians – and translators – will be on-hand in the dining room 12 hours a day.
How much food does it take to feed all those athletes?
It's not just athletes eating in the athletes' village. In fact, more than 28,000 athletes, coaches, and staff from all over the world will be eating the Olympics diet in a dining room the size of three football fields that seats 6,000 at a time.
That many people go through a lot of food. Here's the breakdown of what they'll eat, according to ARAMARK:
42,000 kilos of seafood and 243,000 kilos of meat
Approximately 17,000 kilos of pasta and 61,000 kilos of rice (both dry)
743,000 potatoes
70,000 liters of congee
More than 800,000 eggs
More than 1 million apples, 936,000 bananas, and 312,000 oranges
684,000 carrots, 20,000 heads of lettuce, nearly 21,000 kilos of onions, and 22,000 kilos of mushrooms
More than 26,000 kilos of cheese
190,000 loaves of bread and 2,500 kilos of butterNearly 7,000 kilos of tofu
That's enough bananas to circle the Olympic marathon route more than three times, and enough carrots to circle the outer perimeter of the 91,000-seat National Stadium in Beijing about 150 times!
The Bottom Line
You may not have to feed an entire Olympic Village, but you can still learn from the principles of what our athletes will be eating as part of their Olympics diet. A good variety of meals based on lean meats and seafood, fruits and vegetables, and whole grains will keep any family at the peak of their game.
Gloria Tsang is the author of 5 books and the founder of HealthCastle.com, the largest online nutrition network run by registered dietitians. Her work has appeared in major national publications, and she is a regularly featured nutrition expert for media outlets across the country. The Huffington Post named her one of its Top 20 Nutrition Experts on Twitter. Gloria's articles have appeared on various media such as Reuters, NBC & ABC affiliates, The Chicago Sun-Times, Reader's Digest Canada, iVillage and USA Today.