Finding flour at the grocery store has become more difficult. But even without flour, you can still bake; one of the easiest way is to use nut butter as a replacement for flour and butter. Cookies are even easier to make using almond butter. This substitution actually boosts the nutritional value of your cookies by making them higher in protein. Each serving of 2 cookies provides 8.6 grams of protein!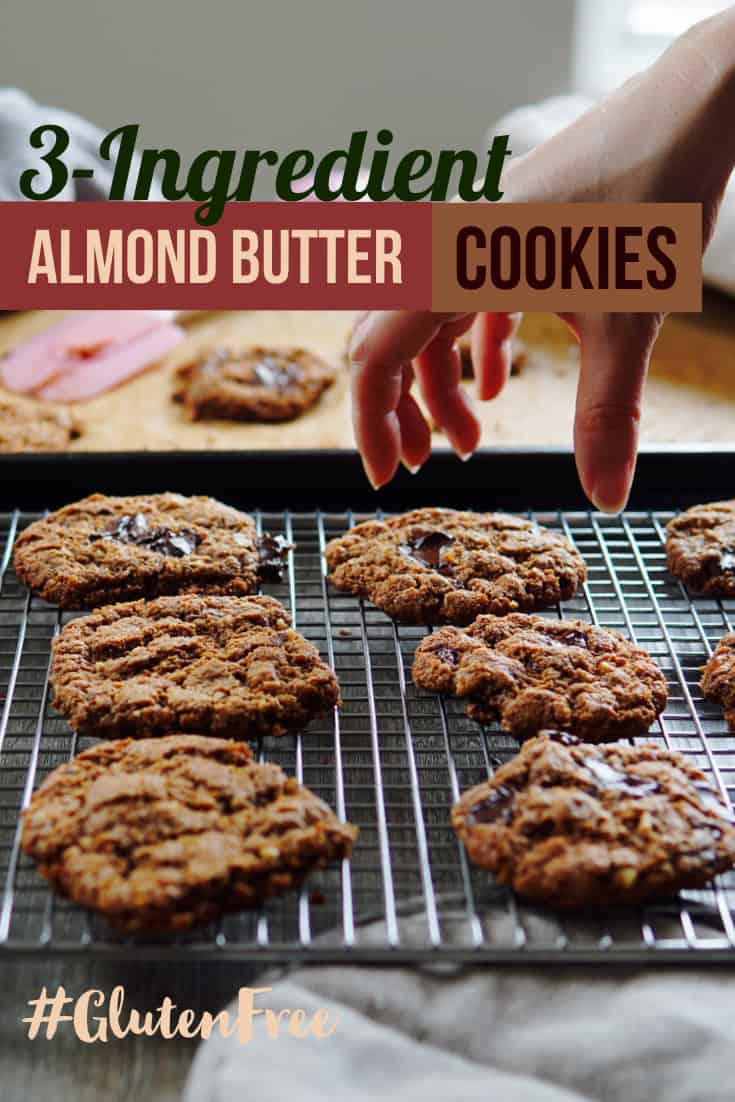 I must apologize ahead that it may be confusing to see 3 ingredients/4 ingredients. The story is, I've baked these cookies without baking soda many times as a post-workout snack; indeed it has appeared in one of my high-protein recipe books. However when creating this video, I wanted these cookies to appeal to my kids during this pandemic lockdown so I added baking soda for the final look; it's optional.
I've often eaten them without mix-ins. And in this video, you can see that I've added in chocolate chips in half of the batch. Other mix-in items that work well include:
Almonds (obviously)
Walnuts
Raisins
Dried cranberries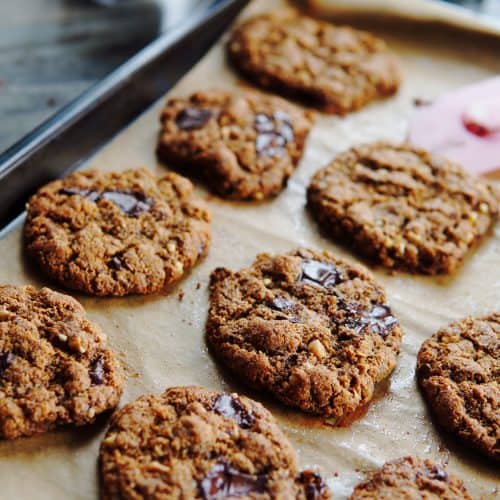 3-Ingredient Almond Butter Cookies
A simple high-protein, gluten-free recipe with just 3 ingredients!
Ingredients
1

pc

Egg

1

cup

Almond Butter

1/2

cup

Muscovado Sugar

1

tsp

Baking Soda

optional
Instructions
Preheat oven at 350F.

In a large mixing bowl, beat the egg.

Add almond butter; mix well with a spatula. Use a stand mixer if you have one.

Add sugar and baking soda. Mix well.  If you would like to add chocolate chips or other mix-ins, add them in this step.

Line your baking sheet with parchment paper. Scoop with a tablespoon and form a ball shape and place cookie batter onto the baking sheet.

Bake for 10 to 12 minutes. Cool for about 10 minutes; serve immediately.
Notes
You may replace muscovado sugar with raw sugar or coconut sugar.