Golden Beets – A New Superfood – Nutritional Values and Health Benefits
I have written many times about the health benefits of beet and beet juice. However, not everyone is a fan. Aside from the earthy flavor, staining fingernails and bento-boxes are among the many reasons why this superfood is not frequently enjoyed.
Well, red beets actually have a superfood relative within the same family. It has similar nutritional values and health benefits, does not stain, and most important of all, it tastes better! It is yellow in color, and it's mostly referred as golden beets!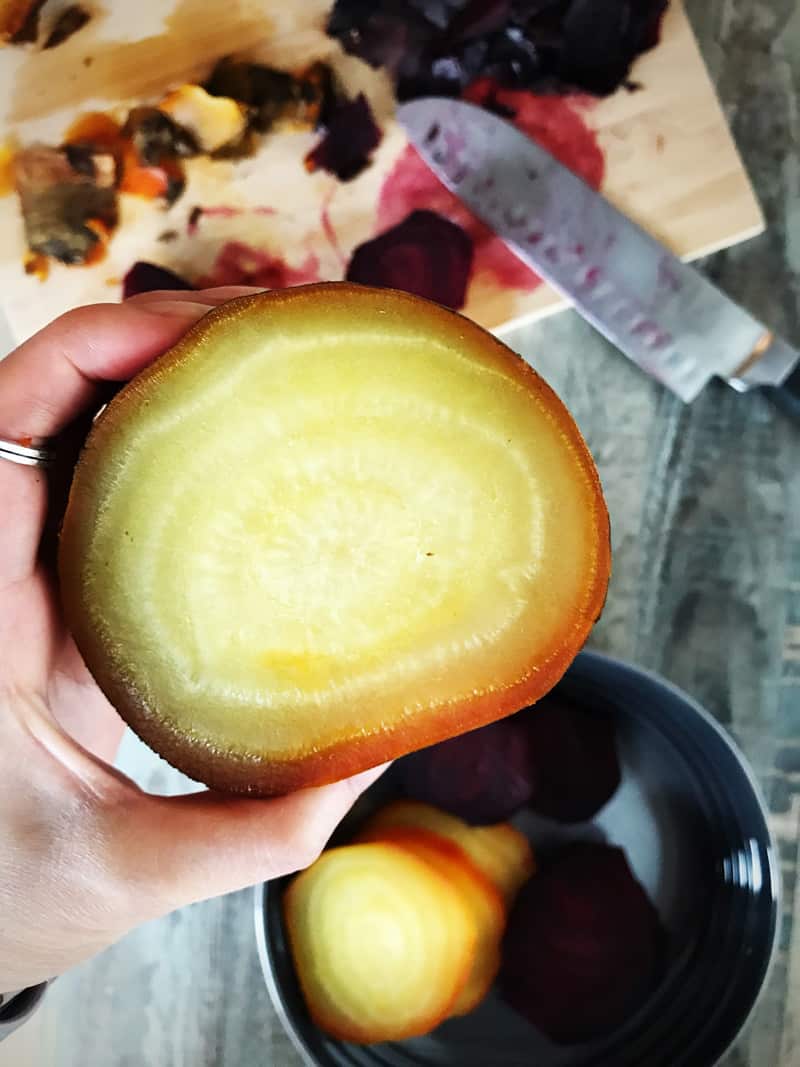 Golden Beets Nutritional Facts
Calories: 59
Protein: 2.2 g
Carb: 13 g
Fiber 3.8 g
Net carb: 9.2 g
Fat: 0.2 g
Sodium: 106 mg
Potassium: 442 mg
Vitamin C: 11 % Daily Values (DV)
Iron: 6% DV
Glycemic Index: 64 (Medium)
Golden Beets vs. Red Beets – Different Taste
Most people describe red beets as earthy. Golden beets, however, are sweeter in taste, and milder and less earthy in flavor. For those who do not like the taste of red beets, there's a good chance that they may enjoy golden beets.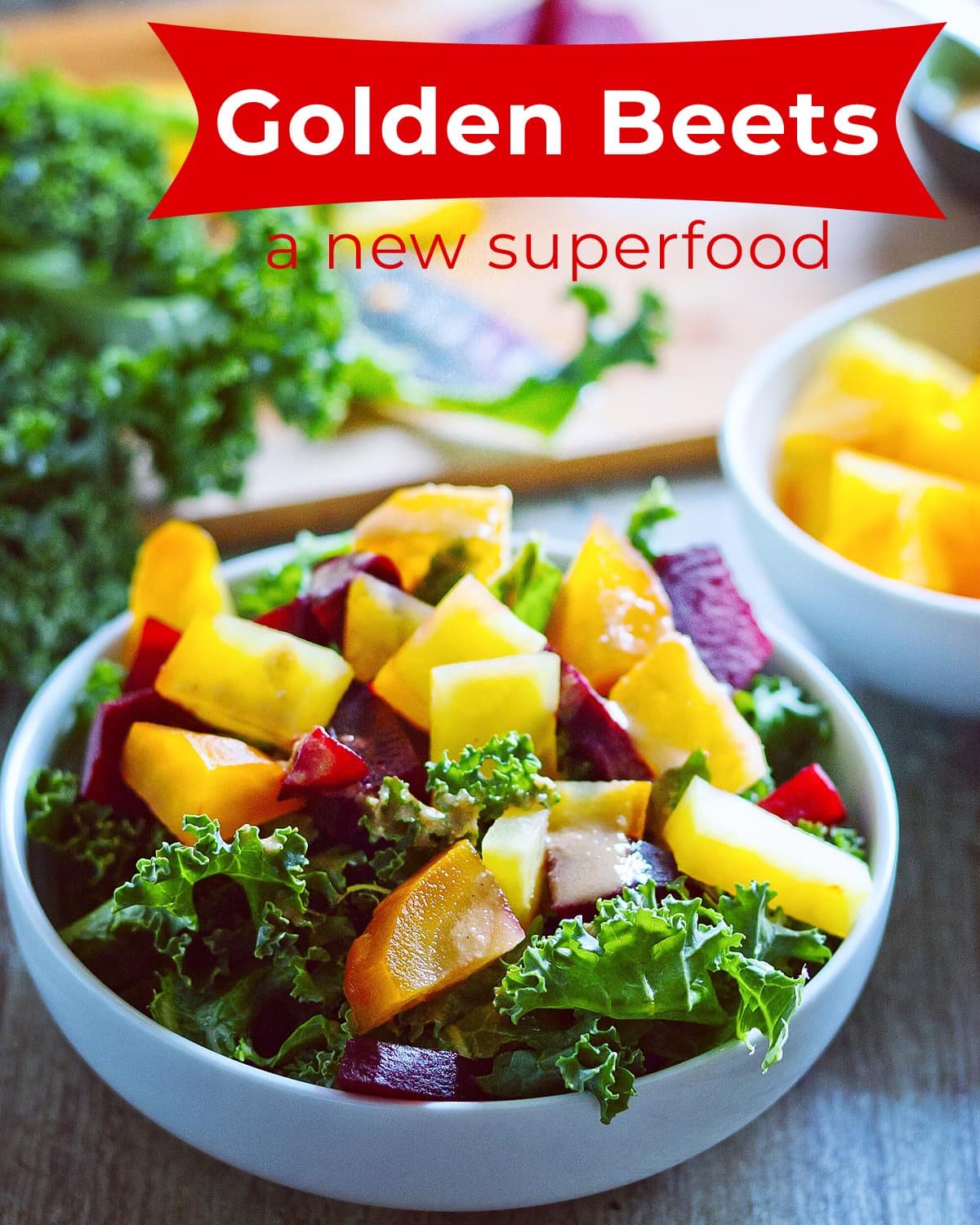 Golden Beets vs. Red Beets – Different Antioxidants
Nutritionally, the golden beet is quite similar to that of red beets. They have similar carbohydrate, fat and protein content and both are equally packed with potassium, a blood pressure-lowering mineral.
The main nutritional difference, however, is the type of antioxidants. The pigments that give beets their rich colors is called betalains. There are two basic types of betalains: betacyanins and betaxanthins. The red beet contains betacyanins pigments; golden beets contain betaxanthins. Despite a difference in structure, both betalains function both as antioxidants and anti-inflammatory nutrients.
Golden Beets Also Have Nitrates
One of the main benefits of red beets is its high level of nitrates. It has been documented that nitrates in beets can act to enhance sports performance as well as lower blood pressure. The good news is that despite the color difference, golden beets also contain a similar level of nitrates. Whichever beet you choose, you will not lose out on health benefits of nitrates.
What's unique in golden beets is the other nutrients commonly found in other yellow and orange vegetables. Vitamin C, Vitamin A, beta-carotene, flavonoid and zeaxanthin are also present in golden beets.
How to Prepare and Cook Golden Beets
Golden beets are much easier to peel and creates less of a mess than the red varieties. Alternately, I always cook it with the skin on, and then peel after it's cooked; it's much easier than peeling when raw.
Both betalain pigments in beets are water-soluble so I do not recommend boiling them. Either steam or bake beets whole to preserve as much nutrient as possible.
To bake, set your oven to 375F (195C), wash your beets and then wrap them in aluminum foil. Depending on size, bake them whole for 45 to 60 mins. Check out my Instagram reel below how it turns out after baking.
To steam, set temperature (stove or steamer) to high. Wash and steam with skin on for 15 minutes. Poke beets with a fork to check doneness.
In addition, you can juice golden beets in a blender just like with red beets.
Alumni: University of British Columbia – Gloria Tsang is the author of 6 books and the founder of HealthCastle.com, the largest online nutrition network run by registered dietitians. Her work has appeared in major national publications, and she is a regularly featured nutrition expert for media outlets across the country. The Huffington Post named her one of its Top 20 Nutrition Experts on Twitter. Gloria's articles have appeared on various media such as Reuters, NBC & ABC affiliates, The Chicago Sun-Times, Reader's Digest Canada, iVillage and USA Today.