Another Side of Hong Kong: Organic and Traditional

Beautiful skylines – that's probably what Hong Kong is most famous for. Even for someone like myself who was born and grew up there, I never get tired of looking at the gorgeous Hong Kong skyline.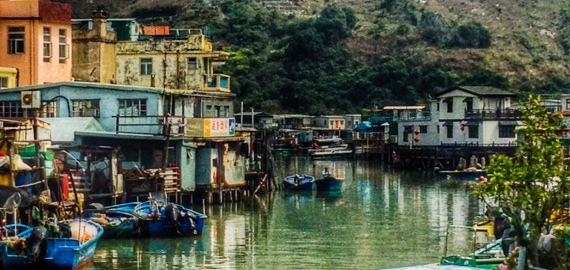 Invited by the Hong Kong Tourism Board, I returned to Hong Kong for a week full of activities in March. To be honest, I've seen many top tourist destinations over the years – The Big Buddha, The Peak, Ocean Park, etc. I've encountered many street vendors, walked through wet markets, and have tried Michelin-starred restaurants as well as street foods. This time, I was determined to find a side of Hong Kong that I hadn't seen before and boy, was I pleasantly surprised.
Due to limited land, farmland is rare in Hong Kong; well-established organic farmland is almost a gem. Accompanied by local food writer Gigi Ng, I had the chance to visit one – Zen Organics – located near the border between Hong Kong and China. Flourishing with organic lettuce and greens, heirloom tomatoes, strawberries, papayas, lychees, and even coffee bean trees, Zen Organics was developed in 2009 by Joey, one of the six children whose father originally bought this land to start a new life when he escaped from the communist government north of the border. In addition to mainly providing fresh produce to the local hotel restaurants, this gem also serves as an educational environment to teach grade-school students about organic farming and the local deep-rooted love of farmland.
Phtoto: Gigi, Joey and I with a plate full of heirloom tomatoes.
Happy to have found this side of Hong Kong, I was yearning for more. I wanted to get out of the city; I wanted to see traditions few tourists have discovered. I was itching to visit a local village where fast-paced life is discouraged, and everyone knows everyone else. This magnificent place is Tai O.
A fishery town located on the Lantau Island where the Hong Kong International Airport can be found, Tai O is sometimes referred to as the "Venice of the East." Led by an Eco Tour Guide, I set out to explore this historic village. I was taken by the gorgeous scenery of stilted houses built on wooden beams above the water. I visited a local family, where I learned first-hand how to make salted egg yolks from duck eggs. Strolling along the market, I was warmly greeted by the locals. As I strolled through town with the fresh, ocean breeze hitting my face, I could smell the sea, dried shrimp, and the enormous pride the villagers had for their hometown.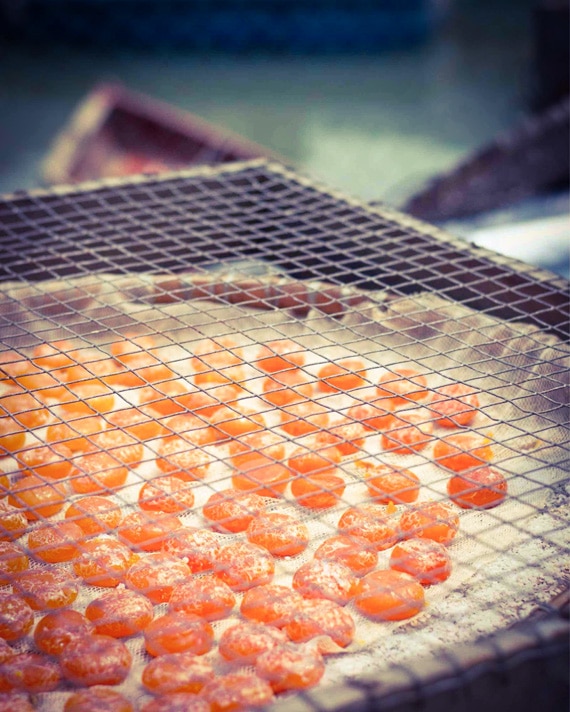 A metropolitan city doesn't have to be cold; Hong Kong proves it's able to sustain its deep soul and traditions. In this rapidly-developing city, I was gratified to see devotion to root preservation. On my next trip to Hong Kong, I wish to discover more culture, and experience the traditional values that are held deep in our hearts.
——
Hong Kong. Asia's World City is a cosmopolitan of vibrancy, varieties & trendiness. Visitors will be amazed by the unique fusion of east meets west; the diversity of new and old; exquisite culinary experiences & fantastic shopping.  Hong Kong offers Every Moment. A Different World. Discover Hong Kong!
Disclosure: This post was brought to you by Hong Kong Tourism Board via Glam Media Canada.  The opinions expressed herein are those of the author and are not indicative of the opinions or positions of Hong Kong Tourism Board.

Alumni: University of British Columbia – Gloria Tsang is the author of 6 books and the founder of HealthCastle.com, the largest online nutrition network run by registered dietitians. Her work has appeared in major national publications, and she is a regularly featured nutrition expert for media outlets across the country. The Huffington Post named her one of its Top 20 Nutrition Experts on Twitter. Gloria's articles have appeared on various media such as Reuters, NBC & ABC affiliates, The Chicago Sun-Times, Reader's Digest Canada, iVillage and USA Today.