Written By: Gloria Tsang, RD
Last Updated on:
Eating breakfast is important; only if you get the right one. An alarming report was published Wednesday by the Environmental Working Group (EWG) showing that many popular breakfast cereals like Cheerios and oatmeal from the popular brand Quaker contain herbicide glyphosate. Glyphosate is a known human cancer causing agent as listed by the American Cancer Society and the active ingredient in weed killers such as Roundup. Interestingly, just last week, Monsanto was ordered by a court to pay $289 million to a terminal cancer patient whose sickness was caused by exposure to Roundup.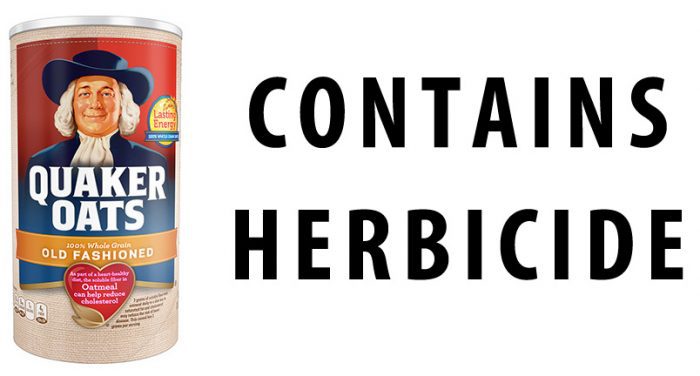 According to the EWG lab tests, glyphosate was found in 43 of the 45 sample products tested. And 3/4 of these samples had glyphosate levels higher than what EWG scientists consider safe. Even 5 of the 16 certified organic samples contained this weed killing ingredient. Despite that, all organic samples tested contained glyphosate at a level below the EWG's recommended safe levels; in other words, even though there are trace amounts found, it is at a level that is safe to consume.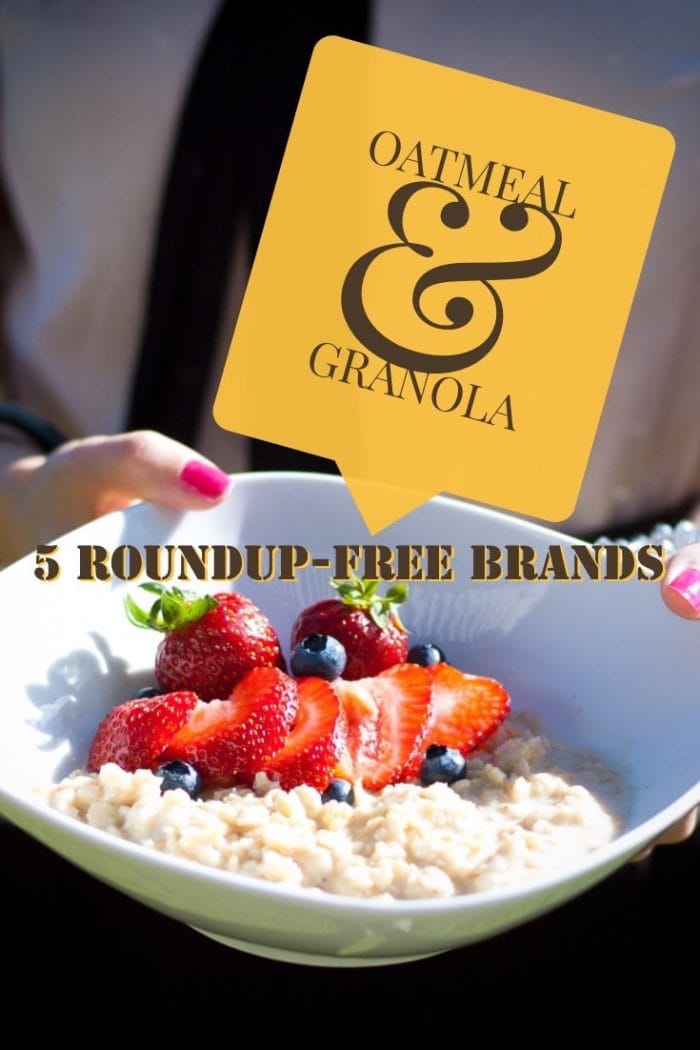 Below are the 45 breakfast products tested by the EWG:
Products With "Safe" Levels of Glyphosates
Granola

Back to Nature Banana Walnut Granola Clusters
KIND Vanilla, Blueberry Clusters with Flax Seeds

Bars

Kellogg's Nutrigrain Soft Baked Breakfast Bars, Strawberry

Whole Oats

Nature's Path Organic Old Fashioned Organic Oats
Whole Foods Bulk Bin Conventional Rolled Oats
Bob's Red Mill Organic Old Fashioned Rolled Oats
Products With No Glyphosate Detected
Granola

Nature's Path Organic Honey Almond Granola

Instant Oatmeal

Simple Truth Organic Instant Oatmeal, Original

Oat-Based Cereals

Kashi Heart to Heart Organic Honey Toasted Cereal

Granola Bars

Cascadian Farm Organic Harvest Berry Granola bar

Whole Oats

365 Organic Old-Fashioned Rolled Oats
Products Tested With Unsafe Levels of Glyphosate
Granola

Back to Nature Classic Granola
Quaker Simply Granola Oats, Honey, Raisin and Almonds
Nature Valley Granola Protein, Oats 'n Honey

Instant Oatmeal

Giant Instant Oatmeal, Original
Quaker Dinosaur Eggs Instant Oatmeal
Great Value Original Instant Oatmeal
Umpqua Oats – Maple Pecan Flavored
Market Pantry Instant Oatmeal

Oat-Based Cereals

Cheerios Toasted Whole Grain Oat Cereal
Lucky Charms (without marshmallows)
Barbara's Multigrain Spoonfuls Cereal
Kellogg's Cracklin' Oat Bran Cereal

Granola Bars

Nature Valley Crunchy Granola Bars, Oats 'n Honey

Whole Oats

Quaker Steel Cut Oats
Quaker Old Fashioned Oats
Bob's Red Mill Steel Cut Oats
Go Organic to Minimize Herbicide Intake
To me, the important take away from this report is that organic products, in general, contain no glyphosate, or lower levels of glyphosate. From observing online conversation, I noticed that people are shocked to find out even organic products may contain herbicide. The reality is, some organic products still tested positive simply because glyphosate is so widely used in farming, sadly. Cross contamination from nearby farms, or at the processing facility is likely the culprit. In light of the recent development, Quaker responded that they did not add glyphosate in the products, and that the levels are "significantly below any regulatory limits and well within compliance of the safety standards set by the Environmental Protection Agency EPA and the European Food Safety Authority EFSA".
Whether it's added or cross-contaminated, we have a choice. Choose from the above safe list if possible. As I'm spending a day writing this article, I'm sharing a picture of my usual overnight chia-oats bowl, topped with peanut butter, chia seeds and seasonal fruits.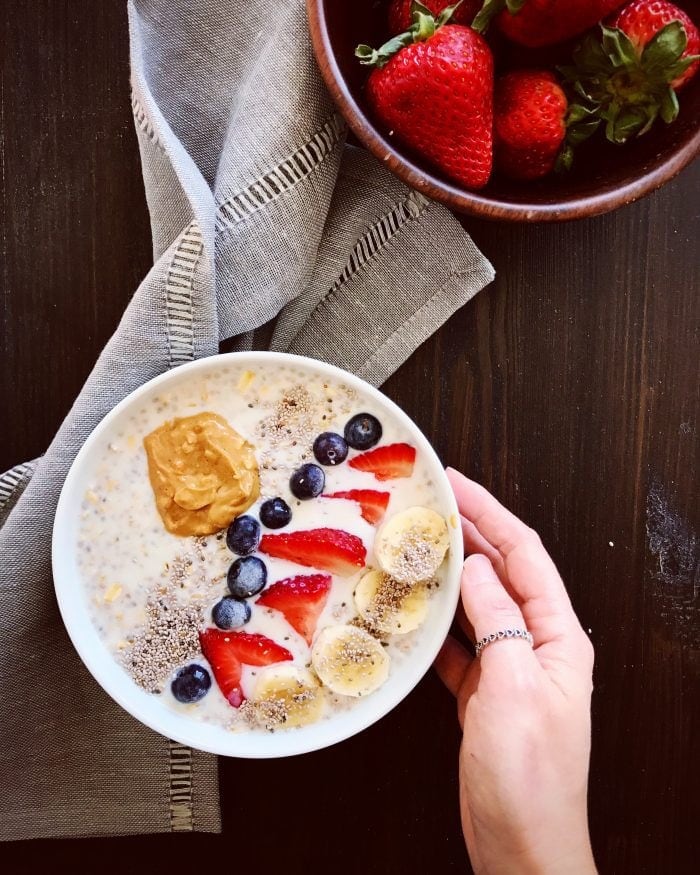 Gloria Tsang is the author of 6 books and the founder of HealthCastle.com, the largest online nutrition network run by registered dietitians. Her work has appeared in major national publications, and she is a regularly featured nutrition expert for media outlets across the country. The Huffington Post named her one of its Top 20 Nutrition Experts on Twitter. Gloria's articles have appeared on various media such as Reuters, NBC & ABC affiliates, The Chicago Sun-Times, Reader's Digest Canada, iVillage and USA Today.