Breakfast Chia Pudding with Beetroot powder
Chia pudding has been my staple for a few years. The fact is, it's just so simple to make: just a couple of tablespoon of chia seeds in a cup of plant milk the night before. That's it! In the past years, I have been experimenting my chia pudding with some dried superfood powder, adding no only nutrients but also a dash of vibrant color. I've tried some strange-tasting powder into my pudding, like spirulina (please don't try!); some work, some don't. The powder that works (and looks) the best, is beetroot powder!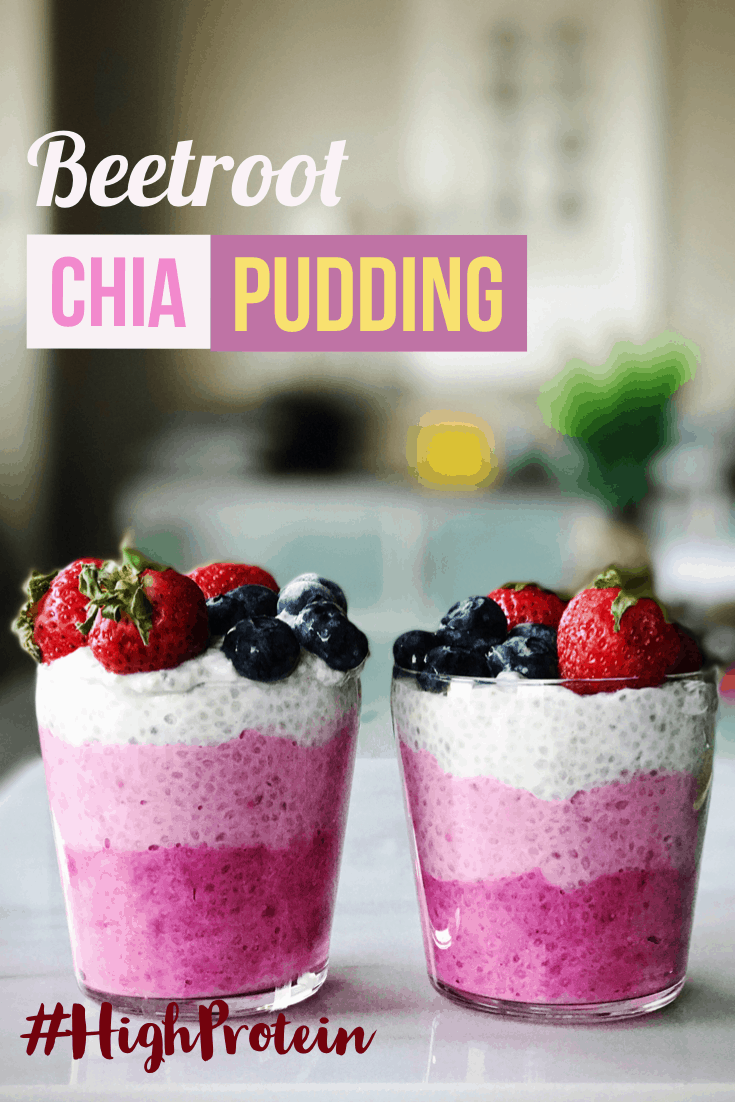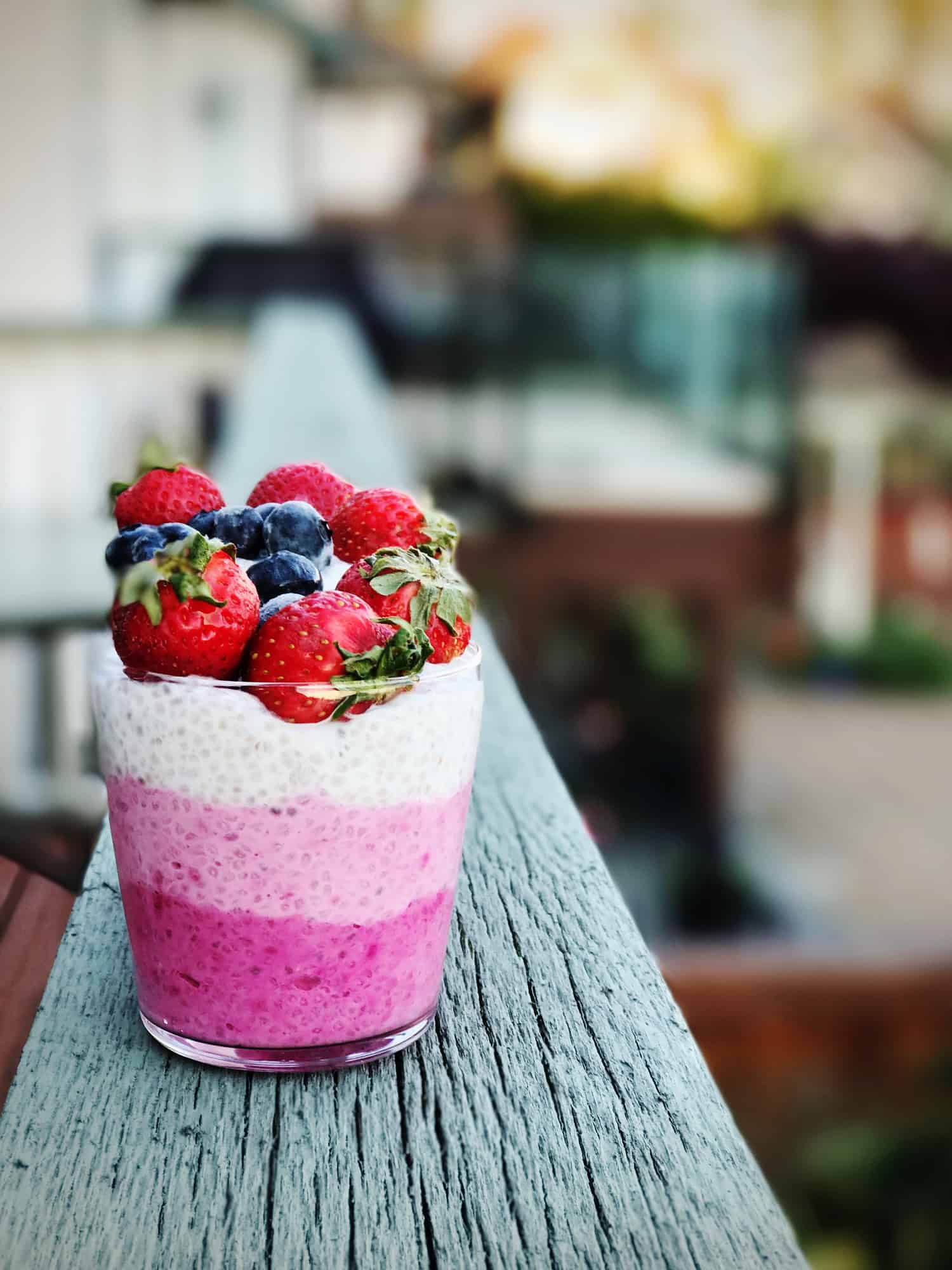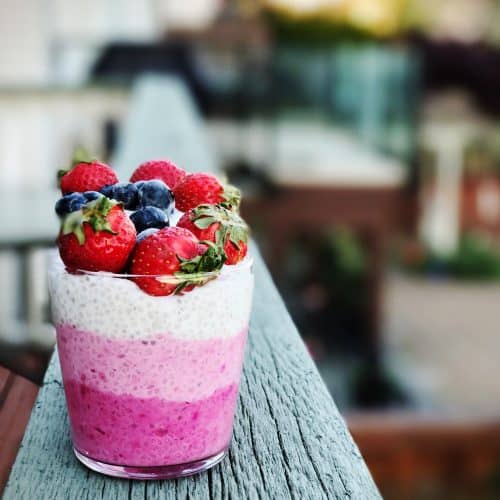 Breakfast Chia Pudding with Beetroot Powder
Ingredients
200

mL

Plant milk

(I used soy milk)

3

tbsp

Chia seeds

3

tsp

Maple syrup

(I added 1 tsp only)

3

tbsp

Greek yogurt, plain

1.5

tsp

Beetroot powder

1/2

cup

Fresh berries
Instructions
Mix chia seeds, your choice of plant milk, and maple syrup in a mason jar. Store in fridge overnight, or at least 4 hours.

In the morning, mix in beetroot powder and yogurt. top with fresh berries. The final product will be all pink in color.

If you have time and would like to prepare a pudding with 3 colors (like the one in my photo), skip step 2. Instead, divide the pudding into 3 parts. First, mix 1 part with 1 teaspoon of beetroot powder and 2 tablespoon of greek yogurt, place the mixture in the bottom layer of your serving bowl. Then for the middle layer, mix another part with 1 tablespoon of yogurt and 1/2 teaspoon of beet powder. Then for the last layer, don't need to mix anything, just the original chia pudding. Serve with fresh berries.
Nutritional Analysis:
Alumni: University of British Columbia – Gloria Tsang is the author of 6 books and the founder of HealthCastle.com, the largest online nutrition network run by registered dietitians. Her work has appeared in major national publications, and she is a regularly featured nutrition expert for media outlets across the country. The Huffington Post named her one of its Top 20 Nutrition Experts on Twitter. Gloria's articles have appeared on various media such as Reuters, NBC & ABC affiliates, The Chicago Sun-Times, Reader's Digest Canada, iVillage and USA Today.