How To Cook Fava Beans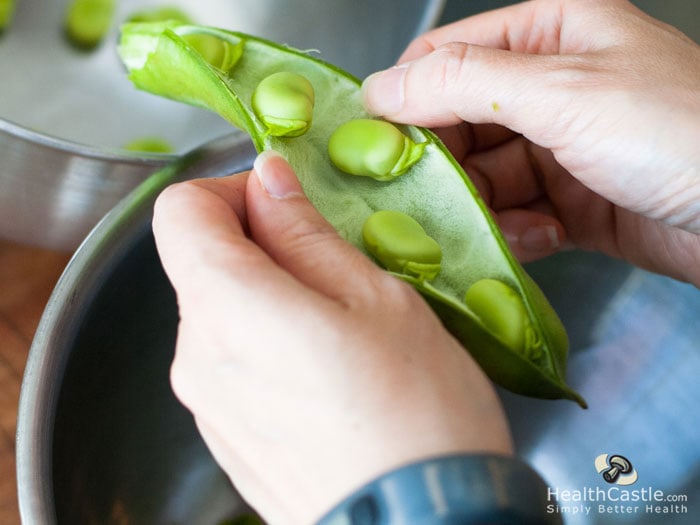 Fresh fava beans are in season during springtime, and because they start to deteriorate once picked, they must be prepared and enjoyed soon afterward. We recently purchased a fresh batch of fava beans and after all the work involved in prepping them for eating, decided to share how to cook them.
How To Cook Fava Beans
Starting Amount: 2 lbs fresh beans in the pod (yield close to 2 cups of shelled beans)
Pre-Soaking Requirement: None for fresh beans. Dried legumes typically do require some pre-soaking.
Preparation Steps:
Fill a large saucepan with water and bring to a boil on the stove. Also prepare a separate bowl of ice water for blanching the beans and set aside.
Shell the beans, that is, remove the beans from their outer pods.
Once water starts to boil, add a tablespoon of salt. Add the shelled beans and let boil for 3 minutes. Remove the beans and immediately plunge them into the bowl of ice water. Let the cooked beans cool, then peel to remove the whitish skin covering them.
​Resulting Yield: ​Depending on size, yield close to 2 cups.
​Nutritional Information (per 1/2 cup cooked fava beans):
Calories: ​94 kcal
Carbohydrates: 16.7 g
Protein: 6.5 g
Fat: 0.3 g
Fiber: 4.6 g
Glycemic Index (GI): ​Low
Gluten-free: ​​Yes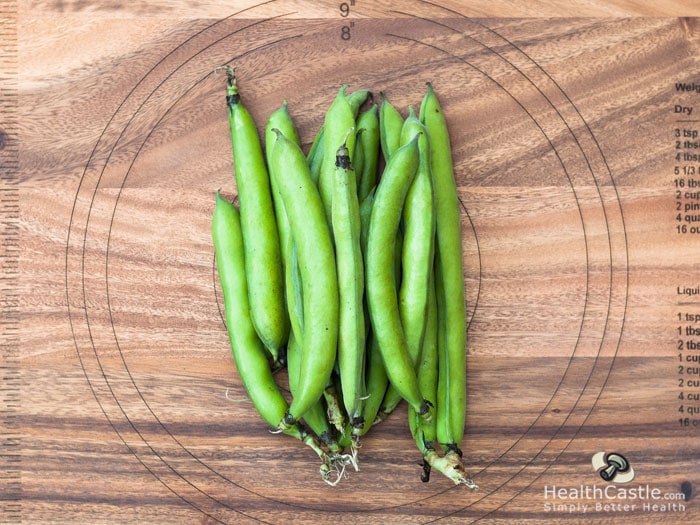 How to Add More Fava Beans to Your Diet
Once shelled and blanched per the instructions above, you can simply sautee them in a bit of olive oil and garlic for a few minutes.
Add to soups, salads, or casserole, or roast for a snack
Make Sopa de Habas (Mexican fava bean soup)
Make fava bean fritters

Alumni: University of California, Berkeley – Sofia believes in bringing back fun and pleasure into everyday eating. She loves cooking, and is constantly experimenting with ingredients, creating recipes and trying them out on family and friends. Her latest interest lies in finding realistic and practical ways of environmentally-friendly food/eating habits.