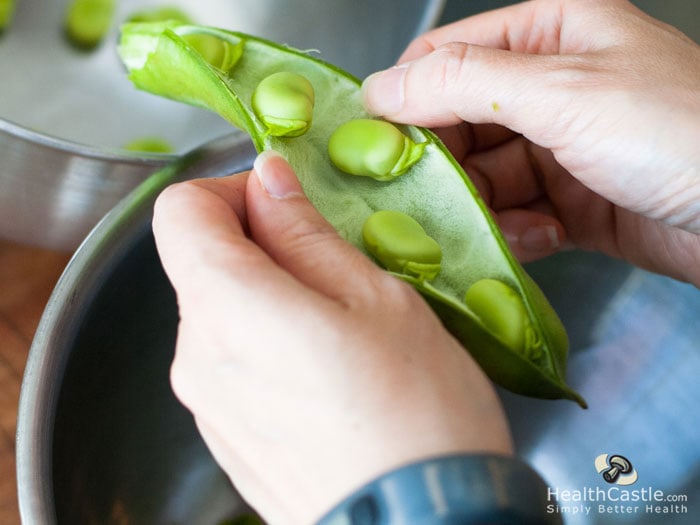 Fresh fava beans are in season during springtime, and because they start to deteriorate once picked, they must be prepared and enjoyed soon afterward. We recently purchased a fresh batch of fava beans and after all the work involved in prepping them for eating, decided to share how to cook them.
How To Cook Fava Beans
Starting Amount: 2 lbs fresh beans in the pod (yield close to 2 cups of shelled beans)
Pre-Soaking Requirement: None for fresh beans. Dried legumes typically do require some pre-soaking.
Preparation Steps:
Fill a large saucepan with water and bring to a boil on the stove. Also prepare a separate bowl of ice water for blanching the beans and set aside.
Shell the beans, that is, remove the beans from their outer pods.
Once water starts to boil, add a tablespoon of salt. Add the shelled beans and let boil for 3 minutes. Remove the beans and immediately plunge them into the bowl of ice water. Let the cooked beans cool, then peel to remove the whitish skin covering them.
​Resulting Yield: ​Depending on size, yield close to 2 cups.
​Nutritional Information (per 1/2 cup cooked fava beans):
Calories: ​94 kcal
Carbohydrates: 16.7 g
Protein: 6.5 g
Fat: 0.3 g
Fiber: 4.6 g
Glycemic Index (GI): ​Low
Gluten-free: ​​Yes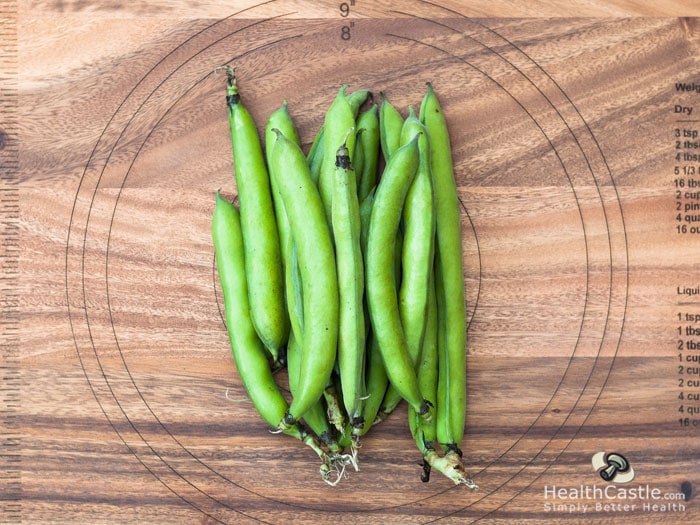 How to Add More Fava Beans to Your Diet
Once shelled and blanched per the instructions above, you can simply sautee them in a bit of olive oil and garlic for a few minutes.
Add to soups, salads, or casserole, or roast for a snack
Make Sopa de Habas (Mexican fava bean soup)
Make fava bean fritters