Written By: Gloria Tsang, RD
Oatmeal is one of the most popular breakfast items. Some families struggle to get kids to eat oatmeal on a regular basis. One way of making oatmeal taste better, is to add natural sweetness.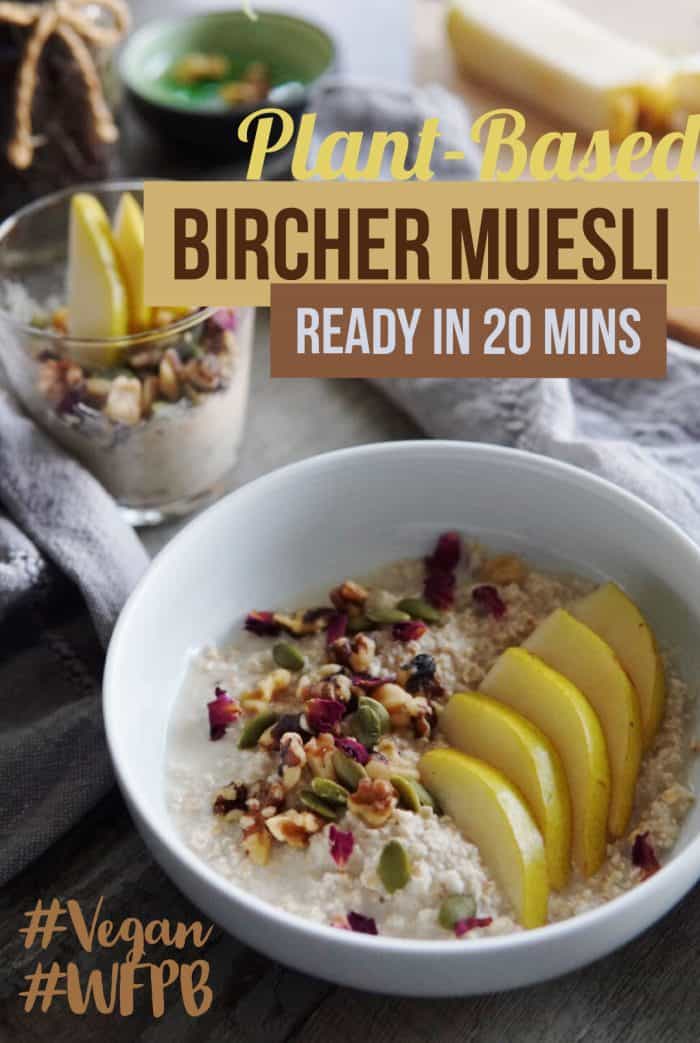 Speaking of adding sweetness, two years ago I shared a 2000-calorie menu and have briefly mentioned about the then-upcoming Health Canada new sugar label. Fast forward to 2021, you may noticed that many food companies have since adopted this new labeling guideline. The new measure will be in effect starting 2022.
In a nutshell, a %DV (Percent Daily Value) is now printed right next to the amount of sugar. This new Daily Value percentage for sugar is set at 100 grams per day; it is equivalent to 20% of a 2,000 calorie diet. Now, this is NOT a recommended level of intake. In other words, you do not need to aim at eating 100 grams of sugar; but if you are at 100 grams or less at the end of the day, it is consistent with a healthy eating pattern.
When I first shared this 100-gram sugar value, I received many reactions from some of you. Many felt that eating 100 grams per day is too much so let's clarify this.
100-Gram DV = Natural Sugar + Added Sugar
First and foremost, 100 grams per day is not a recommended amount. It is simply a percentage of total calories. So let's say if you are on an average 1600-calorie diet, your sugar DV would be 80 grams. Similarly, if you are eating 2400-calorie per day, your DV would be 120 grams per day.
Most importantly, 100-Gram DV is not just added sugar; it indeed includes both natural sugar found in foods such as fruits and dairy, as well as the added sugar. Let me share a delicious Bircher muesli breakfast recipe that is made with deliciously sweet whole foods. Let me know how you like it!
For more information about the 100-Gram daily value for sugars, check out Canadian Sugar Institute resources.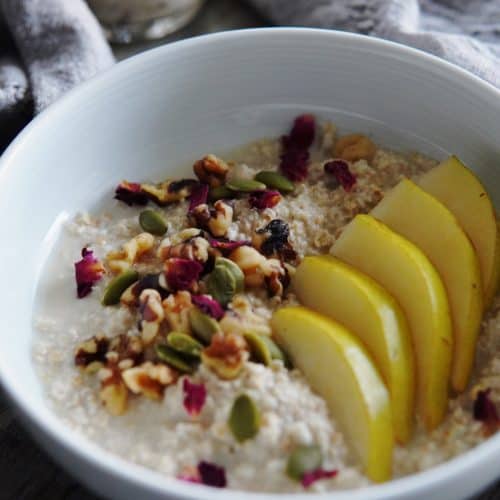 The Best Instant Bircher Muesli Recipe
Easy recipe made with wholesome, natural ingredients.
Ingredients
3/4

cup

quick oats

1

apple

peeled

1/2

cup

soy milk

1

pinch

salt

1

pear

sliced

2

tbsp

walnuts

chopped

2

tbsp

pumpkin seeds
Instructions
Puree apple in a food processor. Then in a mason jar, mix oat, apple puree, plant milk and salt together. Sit for 15 minutes.

Add toppings. Serve immediately.
Notes
Each serving provides:
252 kcal | 8.1 g protein | 35.5 g total carb | 5.8 g fibre | 17 g sugar | 10.8 g total fat
This recipe is inspired by cookbook author Claire Tansey's Instant Bircher Muesli.
Gloria Tsang is the author of 6 books and the founder of HealthCastle.com, the largest online nutrition network run by registered dietitians. Her work has appeared in major national publications, and she is a regularly featured nutrition expert for media outlets across the country. The Huffington Post named her one of its Top 20 Nutrition Experts on Twitter. Gloria's articles have appeared on various media such as Reuters, NBC & ABC affiliates, The Chicago Sun-Times, Reader's Digest Canada, iVillage and USA Today.