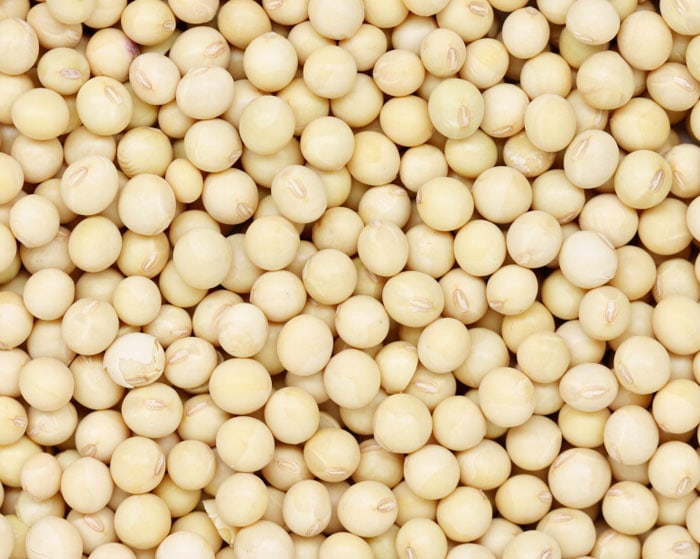 Soy Protein Benefits Cholesterol Profile Among Healthy Young Men
Researchers from the University of Guelph randomly assigned 35 healthy young men to 3 different supplement groups – cow's milk protein, soy protein with low isoflavones, and soy protein with high isoflavones. These healthy men took their assigned supplements for 2 months. Blood samples and urine samples were collected for analysis. The two soy protein groups both demonstrated a significant improvement in some cholesterol profiles – particularly the Total:LDL ratio as well as LDL:HDL ratio. The result of this study was published in the American Journal of Clinical Nutrition on February 1, 2006.
Editor's Note: Soy and Heart – Recent Controversy
Numerous studies have been conducted on individuals confirmed with heart disease or high cholesterol. In spite of its small study population, this study is probably the first few studies which showed benefits of soy among healthy young individuals. In addition, the results also showed that soy protein, not isoflavones, is responsible for improving cholesterol profile. However, no one is really excited about this study. It only added more confusion to the recent controversy of soy and heart health.
In 2005, the U.S. Agency for Healthcare Research and Quality analyzed various studies and found cholesterol levels was only modestly affected by soy intake. There was only a 3% reduction in LDL cholesterol level when eating a high amount of soy in the diet.
Based on their studies, the American Heart Association (AHA) Nutrition Committee no longer recommends eating soy to lower cholesterol. However, the AHA does consider soy products a healthy replacement for meats or other foods high in saturated fat and total fat. In addition, the FDA is reviewing its policy on soy health claim which was approved in 1999.
So what should you do?
Enjoy your soy foods like before. Soy products are rich in protein and low in fat. It is low in saturated fat and is cholesterol-free, making them an excellent alternative to meat products. It may not lower cholesterol to the extent originally thought, but it certainly does not harm your health!
Soy Products Available
Calcium-fortified soy milk
Tofu
Soy nuts
Edamame
Tempeh
Miso
Other products such as soy patties, soy cheese, soy yogurt and breakfast cereal