Top 4 Meatless Dishes Where You Won't Miss the Meat

As we move into fall, we tend to start cooking richer and heavier foods. But that doesn't mean you need to eat meat every single night! If you're looking for ways to lighten up some hearty fall foods, but you're afraid your family might panic at the idea of a "vegetarian" meal, instead try these new no-meat or reduced-meat takes on old favorites – with their rich flavors and textures, you won't miss the meat.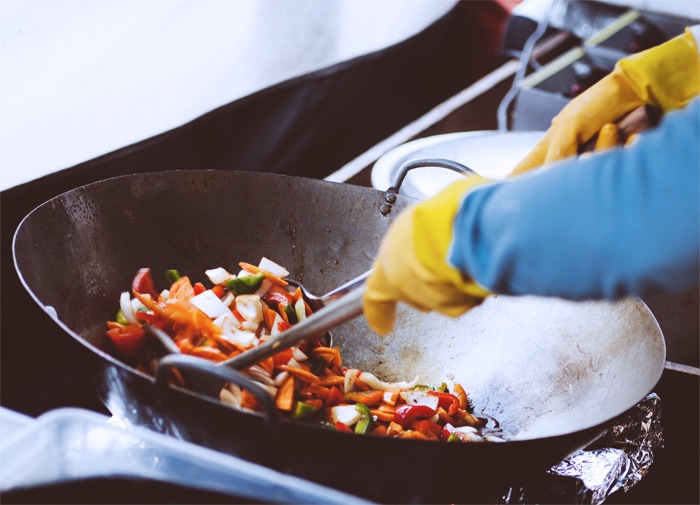 Top 4 Picks for a Dinner-Time Meatless Dish
Lasagna
Vegetarian LasagnaYes, meat is a key ingredient in most lasagna recipes. But using lots of fresh vegetables like zucchini, mushrooms, and cherry tomatoes can create a surprisingly rich taste and texture without any meat. When removing the meat, it's important to focus on quality ingredients for the best flavors – so buy the freshest veggies you can find, and make sure to use high-quality ricotta cheese.
Chili
Vegetarian ChiliThe easiest way to cut the meat from your chili is simply to substitute vegetarian "ground round" for ground beef. Ground round is a meat substitute made from textured wheat and soy protein, and while it won't fool any meat-eater when served bare, it's surprisingly convincing when mixed into chili. If you prefer to include some ground beef, and just want to lighten things up, try halving the amount of meat and making up the difference with bulgur. It may sound crazy, but once cooked, bulgur has a similar texture to ground beef, and it's surprising how well it absorbs the chili flavor. Your tongue will never know you're not eating ground beef!
Stir-fry
Vegetable Stir-fryStir-fry is a perfect dish to cook on a meat-free night, since you don't need to "fool" anyone into thinking there's meat in this meatless dish. Use good-quality, reduced-sodium veggie stock to add flavor (or chicken stock if you prefer), and use as many different kinds of vegetables as you can get your hands on. Be sure to include lots of mushrooms to give your stir-fry that hearty, satisfying texture that is usually supplied by meat.
Moussaka
Vegetarian MoussakaMoussaka is a Greek dish traditionally made with eggplant, ground beef or lamb, and tomato and bechamel sauces. Like most Greek dishes, Moussaka has loads of flavor – from onions, garlic, and spices like parsley, cinnamon, and nutmeg – so the meat is more for heartiness and texture than flavor. But eggplant has a surprisingly meat-like texture all on its own. Try simply bumping up the amount of eggplant and skipping the meat to transform Moussaka into a meatless dish.
The Bottom Line
Trying a meatless version of a favorite dish is a great way to lighten up your dinner without going to extremes. With these Top 4 meatless dish picks, your family can enjoy hearty, satisfying meals that simply don't focus on meat!

Alumni: University of Victoria – Christina Newberry is a writer and editor whose work has appeared in national and local magazines and newspapers. With a Bachelor's degree in English and Anthropology from the University of Victoria and a Journalism Certificate from Langara College, Christina brings keen curiosity and the love of a good story to her work with HealthCastle.com.
Christina is a passionate traveler and urban gardener with an interest in vegetarian eating and making good, tasty food from scratch. Sharing lessons learned from her own experiences, Christina writes about lifestyle topics for HealthCastle, with a focus on eating well at home and on the road.
chili, lasagna, meatless, moussaka, vegetarian
Magnesium is More Important Than You Think