Top 8 Healthy Holiday Foods

On average, a traditional Thanksgiving or Christmas dinner can contain more than 2,000 calories. We often put our focus on what not to eat, but there are still many nutritional goodies in our traditional dinner that we should not overlook. By focusing on these healthy foods, you can enjoy a healthy feast this holiday!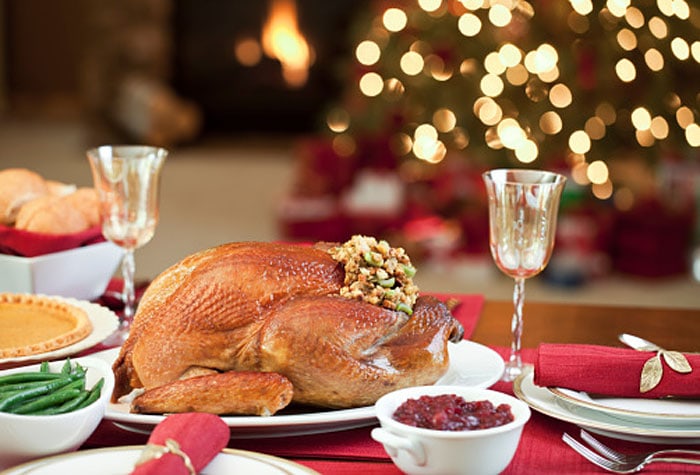 Top 8 Healthy Holiday Foods
Pumpkin

Pumpkin is rich in Vitamin A and also provides fiber. Pumpkin seeds are high in polyunsaturated and monounsaturated fatty acids (the good fats). Pumpkin itself is quite low in calories and is a healthy holiday food. Pumpkin pie, however, becomes a high-calorie food because it's made with eggs, sugar, and evaporated milk and baked in a high-fat pie crust. To make a lower-fat pumpkin pie, you may consider using an egg substitute or evaporated milk in your recipe. Go for a pie crust with the lowest amount of trans fat possible. Better yet, try a home-made pie crust recipe that is not made with shortening.

Cranberries

Cranberries are packed with Vitamin C and also provide a fair amount of dietary fiber and manganese. Cranberries also contain proanthocyanidins, a type of antioxidant that can prevent the adhesion of bacteria to the urinary tract, helping to prevent urinary tract infections.

Sweet Potatoes

A rich source of antioxidants such as Vitamin C and beta-carotene, sweet potatoes are also an excellent source of potassium. If you eat the skin, you will also reap the health benefits of fiber, making the sweet potato a healthy holiday food. Replace your usual mashed potatoes with sweet potatoes for a richer taste!

Cinnamon

A spice commonly used in holiday drinks and desserts, cinnamon is one of the top 5 spices on the antioxidant chart! A few preliminary studies also show that cinnamon may help manage insulin activity and improve fasting blood glucose, too. Whether or not these results can be substantiated over time, adding cinnamon to drinks and desserts helps boost the flavor profile and hence helps decrease the amount of sugar needed in a given recipe!

Turkey

In addition to being an excellent source of protein, turkey offers the least amount of fat per serving among meats. In addition to iron, turkey is also a good source of B vitamins such as niacin, riboflavin, B6, and B12, as well as selenium and zinc.

Green Beans

These green veggies are probably one of the healthiest holiday foods out there. They are an excellent source of Vitamin C, Vitamin K (important in bone health), and manganese. They also contain a good amount of Vitamin A, dietary fiber, potassium, folate, and iron. Green bean casserole in a traditional holiday meal is rather high in calories, as it contains butter, cream of mushroom soup, and cheese. Preparing this dish with milk instead of canned soup can help you create a yummy dish without the guilt!

Pecans

Among all nuts, pecans score the highest in antioxidant ranking! In addition, they rank second in omega-3 fat content, right behind walnuts. Enjoy these holiday treats with spices for a double antioxidant boost!

Red Wine

Red wine gets its color from grapes with red and purple skins. These skins are the reason why red wine is touted as a heart-smart food, as the skins are a rich source of antioxidant flavonoid phenolics. Resveratrol, found in grape skins and seeds, can help boost HDL good cholesterol and prevent blood clotting. Not an alcohol drinker? Try concord grape juice.

Alumni: University of British Columbia – Gloria Tsang is the author of 6 books and the founder of HealthCastle.com, the largest online nutrition network run by registered dietitians. Her work has appeared in major national publications, and she is a regularly featured nutrition expert for media outlets across the country. The Huffington Post named her one of its Top 20 Nutrition Experts on Twitter. Gloria's articles have appeared on various media such as Reuters, NBC & ABC affiliates, The Chicago Sun-Times, Reader's Digest Canada, iVillage and USA Today.