Hong Kong Becoming a Vegetarian Heaven #VisitHKG

The last time I wrote about Hong Kong was for my March trip that I took in early spring where I was invited by the Hong Kong Tourism Board. Since then, I have had to return for two more work trips. Now that I'm even more familiar with the city, I can tell you that the vegetarian scene in Hong Kong has significantly advanced! If you're planning to visit Hong Kong, even if you are not a vegetarian, you've got to try at least one of these vegetarian restaurants!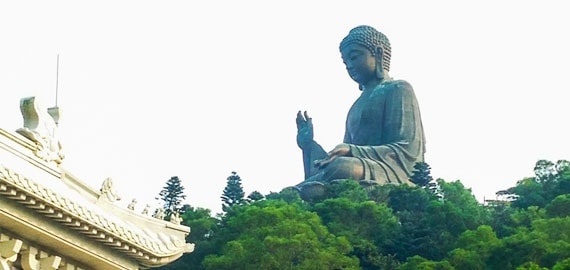 Green Monday Movement
Here in North American, the Meatless Monday movement has been around for a long time, but the adoption rate is rather low. It is the exact opposite in Hong Kong. The Green Monday movement started just two years ago, and it's now significantly integrated in all walks of life. Fast food chains, for instance, have vegetarian choices on Mondays and more. From fine dining to school lunch programs, Green Monday is now an everyday term.
Mobile App
Before you leave for Hong Kong, install the Open Rice mobile app. It's like Yelp here, helping you to locate restaurants around you with budget, ratings, types of cuisines etc. It's easy to choose vegetarian restaurants as well.
Private Kitchens
Private kitchens are very popular in Hong Kong. They are often located in some off-path commercial buildings. Unlike regular restaurants, you can't choose from a menu. They have a set menu, all selected by the chef based on seasonal foods, and you pay per person. I have been to at least five vegetarian private kitchens around town. I can tell you, each time there was a good surprise! They are often booked-up fast, so remember to get help from your hotel concierge to make reservations ahead of time.
Vegetarian Restaurants To Try
Maya Cafe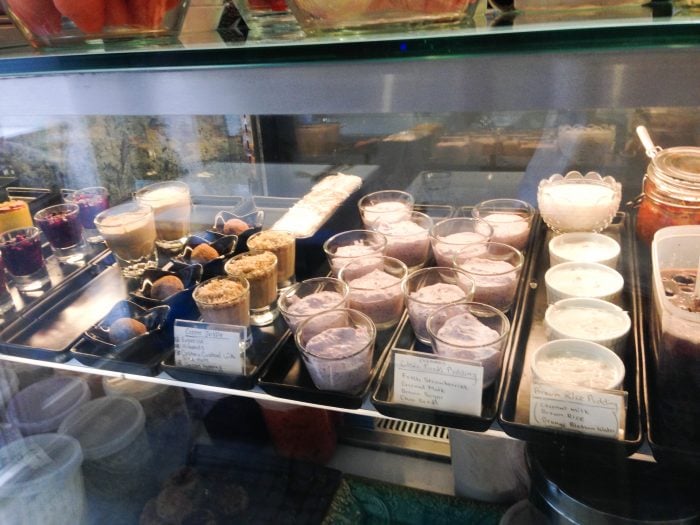 It's tucked away within a cluster of boutique stores in the Wan Chai district! Owner Tina Barrat was a jewelry designer originally, but was inspired to create dishes passed down from her family. Maya Cafe is an organic cafe, which is rather rare in Hong Kong as organic food is not as accessible. Also some menu items like their desserts are raw dishes, making it a surprise visit for me!
Art Veggies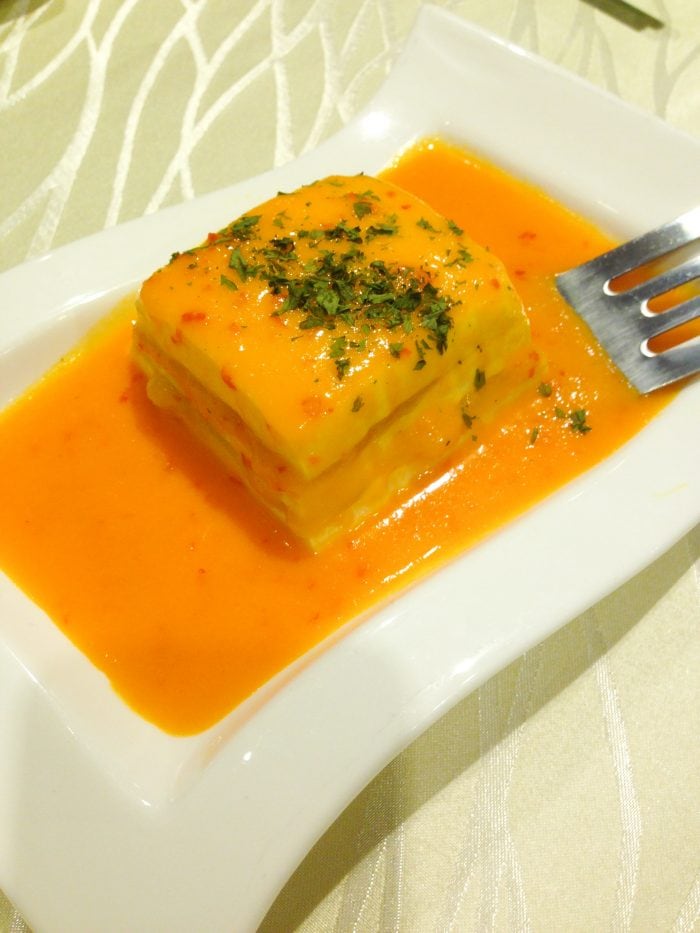 It's a private vegetarian kitchen located in Sheung Wan, featuring fusion vegetarian dishes. Manager Edmond told me that he actually go out each day to scout for fresh organic foods. You can easily get there by MTR exit B. I strongly recommend you go for dinner, as their dinner by far was the best vegetarian meal I've ever had in Hong Kong!
A must-visit destination in Hong Kong is the Big Buddha on Lantau Island! And if you're heading there, I suggest you time it so that you can enjoy a meal at the Po Lin Monastery right at the foot of the Big Buddha. The menu is obviously not as exquisite as Art Veggies, but you get to experience what monks eat everyday. Trust me, it actually tastes better than it sounds! Don't forget to purchase your four-course meal tickets at the information booth at the bottom of the Big Buddha before you walk up the lengthy flight of stairs. The meal tickets also allow you to enter a restricted level inside the Big Buddha – it's a bonus!
Hong Kong, Asia's World City is a cosmopolitan of vibrancy, varieties & trendiness. Visitors will be amazed by the unique fusion of east meets west; the diversity of new and old; exquisite culinary experiences & fantastic shopping. If you visit Hong Kong just once, you will understand why I keep returning time and time again.

Alumni: University of British Columbia – Gloria Tsang is the author of 6 books and the founder of HealthCastle.com, the largest online nutrition network run by registered dietitians. Her work has appeared in major national publications, and she is a regularly featured nutrition expert for media outlets across the country. The Huffington Post named her one of its Top 20 Nutrition Experts on Twitter. Gloria's articles have appeared on various media such as Reuters, NBC & ABC affiliates, The Chicago Sun-Times, Reader's Digest Canada, iVillage and USA Today.