No More Instant Chocolate Pudding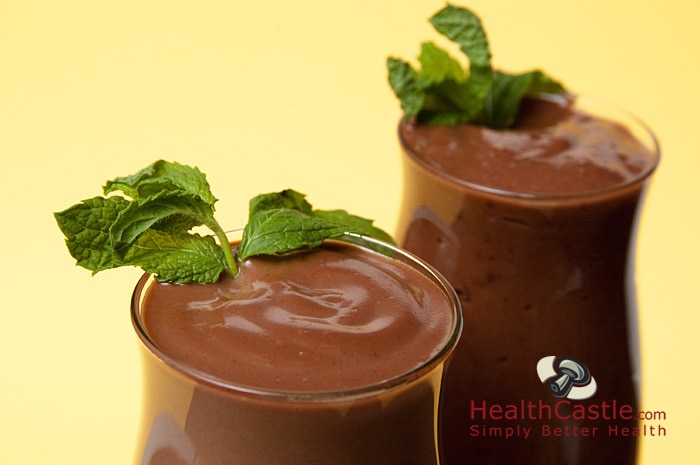 Chocolate pudding has got to be an all-time favorite dessert for adults and kids alike. Many of us might purchase the instant pudding mix to whip up "something quick" for dessert. What price are we really paying in exchange for the convenience?
Jell-O Instant Pudding (Chocolate) Dry Mix
Homemade Chocolate Pudding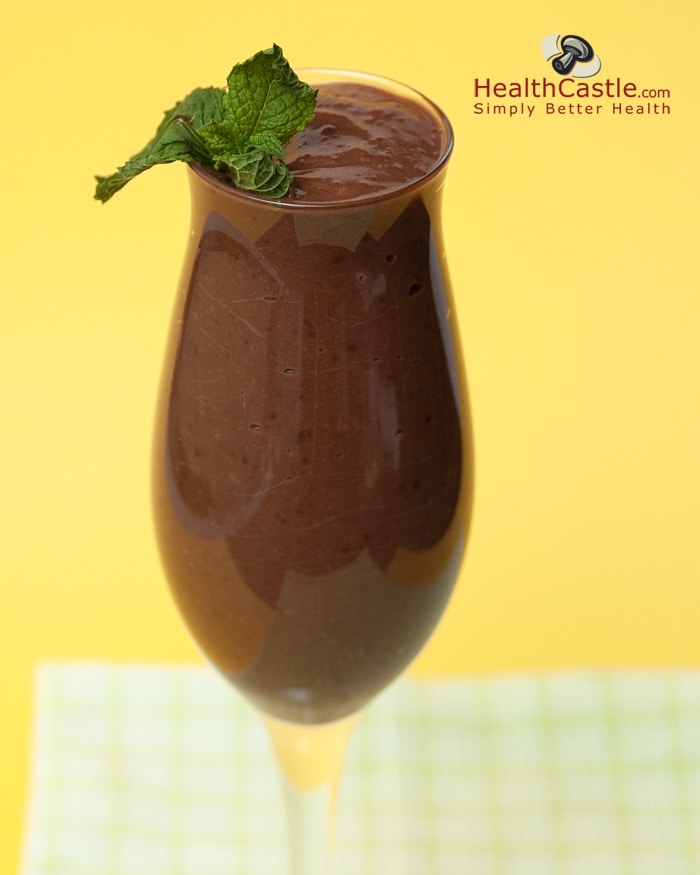 Here's what we found when we compared instant chocolate pudding mix to our homemade version:
Jell-O Instant Pudding
(Chocolate) Dry Mix

Homemade
Chocolate Pudding

Serving Size:

1/4 package
(1/2 cup prepared)

1/2 cup

Calories:

173 kcal
307 kcal

Protein:

4.3 g
6 g

Fat:

4 g
17.3 g

Trans Fat:

0 g
0 g

Carbohydrate:

32.5 g
33 g

Sugar:

25.4 g
25.9 g

Fiber:

1 g
1.9 g

Sodium:

369 mg
66 mg

Calcium:

138 mg
170 mg

Preparation time:

Preparation: 1 minute
Setting: 3 minutes
Total: 4 minutes
Preparation: 15 minutes
Setting: 2 hrs in fridge
Total: 2 hrs 15 minutes

Price per serving:

$0.66
$0.85

Ingredients:

Sugar, modified cornstarch, cocoa, sodium phosphates, artificial and natural flavor, cornstarch, salt, color (contains tartrazine), hydrogenated soybean oil, mono- and diglycerides
whole milk, milk chocolate, heavy cream, sugar, cornstarch, unsweetened cocoa powder, pure vanilla extract
How Did the Two Stack Up?
When it comes to flavor and mouth feel, our homemade version beats the instant version hands-down. The pudding from the instant mix was lumpy and bubbly, and had a bitter, baking-soda-like aftertaste. Our homemade version, although lighter in color, was rich, smooth, chocolaty, and decadent.
As far as nutrition goes, because we used real milk and cream in the recipe, the homemade pudding contains more protein and fat (and hence calories). Although you get fewer calories and less fat with the instant mix, you are getting more sodium, artificial flavor, artificial color (including tartrazine, aka Yellow No. 5), and a bit of trans fat (from the hydrogenated soybean oil) instead. We have to admit that it is way faster to whip up a pudding from the instant mix (4 minutes vs. 2 hours 15 minutes), but your body deserves the extra wait that results in a less artificial and richer-tasting dessert.
The Bottom Line
If you must indulge in chocolate pudding, take the time and make yourself one from real ingredients. If you are concerned about fat content, you may use half-and-half cream and reduced-fat milk in the recipe. Not only will your taste buds scream for joy, your body will also thank you for escaping from the extra sodium, artificial flavor, artificial color, and trans-fat trap.
Our Milk Chocolate Pudding Recipe
Recipe courtesy of Epicurious
Ingredients:
2 tablespoons sugar
2 tablespoons cornstarch
2 tablespoons unsweetened cocoa powder
1 1/2 cups whole milk
1/2 cup heavy cream
4 ounces fine-quality milk chocolate, chopped
1 teaspoon pure vanilla extract
Steps:
Whisk together sugar, cornstarch, cocoa powder, and a pinch of salt in a 2-quart heavy saucepan, then gradually whisk in milk and cream. Bring to a boil over moderately high heat, whisking constantly, then boil, whisking, 2 minutes. (Mixture will be thick.) Remove from heat. Whisk in chocolate and vanilla until smooth.
Transfer to a bowl and chill pudding, its surface covered with wax paper (to prevent a skin from forming), until cold, at least 2 hours.
Cooks' note: Pudding can be chilled, covered with plastic wrap after 2 hours, up to 3 days.

Alumni: University of British Columbia – Owennie is a registered dietitian with a soft spot for chocolate and coffee. She is a believer in balance and moderation, and is committed to keeping healthy eating enjoyable and fun. Owennie received her dietetics training in Vancouver, and is a member of Dietitians of Canada and the College of Dietitians of British Columbia. She has experience in a wide variety of settings, such as clinical nutrition, long-term care and outpatient counseling. Owennie has also worked for a community nutrition hotline and participated regularly as a guest radio host, where she enjoyed sharing her passion and knowledge about food and nutrition with people.