Fresh berries are in full season right now and I can't resist bringing all of them home. With some styling, simple fruits can be served as desserts.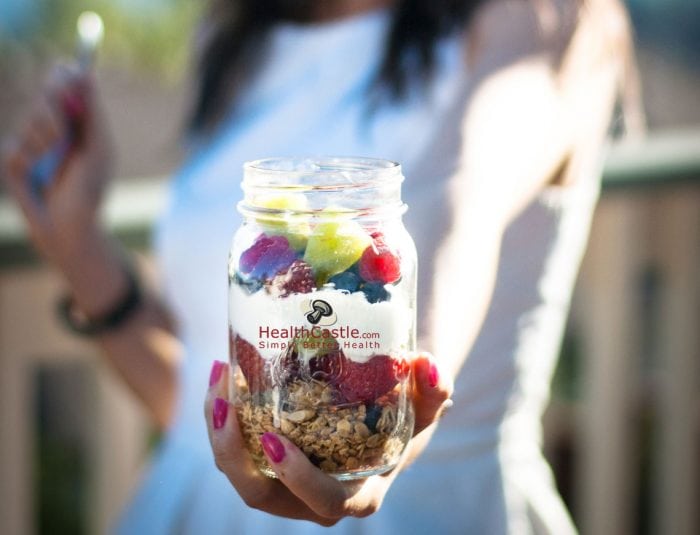 Easy Homemade Tri-Color Granola-In-A-Jar Recipe
Serve one
Time needed: 5 minutes
Supplies: a 500-mL mason jar
From the bottom layer
Granola
Strawberries
Green seedless grapes
Greek Yogurt (I use Oikos plain greek yogurt)
Blueberries
Raspberries
Cut-up kiwi
Obviously you don't need to use the exact fruits I chose above. But remember to place tart fruits at the top so you can eat them first.