Easy Homemade Tri-Color Granola Cup Recipe

Fresh berries are in full season right now and I can't resist bringing all of them home. With some styling, simple fruits can be served as desserts.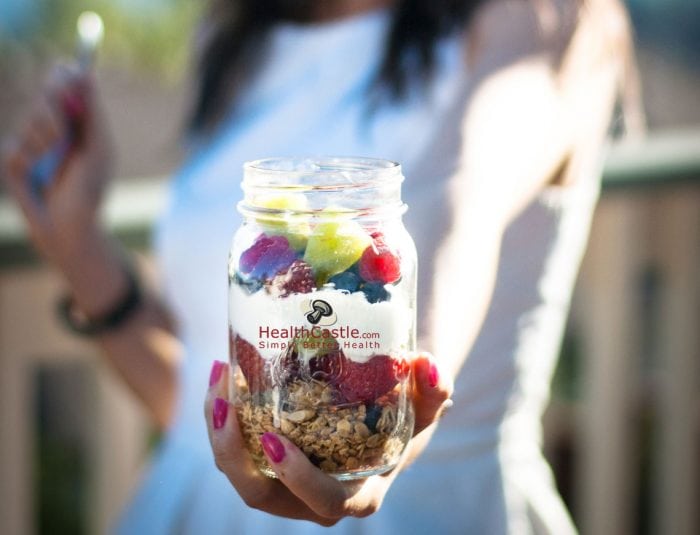 Easy Homemade Tri-Color Granola-In-A-Jar Recipe
Serve one
Time needed: 5 minutes
Supplies: a 500-mL mason jar
From the bottom layer
Granola
Strawberries
Green seedless grapes
Greek Yogurt (I use Oikos plain greek yogurt)
Blueberries
Raspberries
Cut-up kiwi
Obviously you don't need to use the exact fruits I chose above. But remember to place tart fruits at the top so you can eat them first.

Alumni: University of British Columbia – Gloria Tsang is the author of 6 books and the founder of HealthCastle.com, the largest online nutrition network run by registered dietitians. Her work has appeared in major national publications, and she is a regularly featured nutrition expert for media outlets across the country. The Huffington Post named her one of its Top 20 Nutrition Experts on Twitter. Gloria's articles have appeared on various media such as Reuters, NBC & ABC affiliates, The Chicago Sun-Times, Reader's Digest Canada, iVillage and USA Today.