We've written about kale many times! I don't think I need to mention why it's THE superfood. I mostly saute it with garlic, like how I usually cook other green leafy vegetables. I've also baked kale chips many times before; sometimes at a higher temperature at 350F and sometimes at a lower temperature at 250F. After many tries, I found th best results with a happy medium and wrote these two recipes (below). Seasoned with sea salt and fresh lime juice, one recipe is suitable for everyone. The other recipe is for those who crave for spiciness. Check out how tasty kale chips can really be!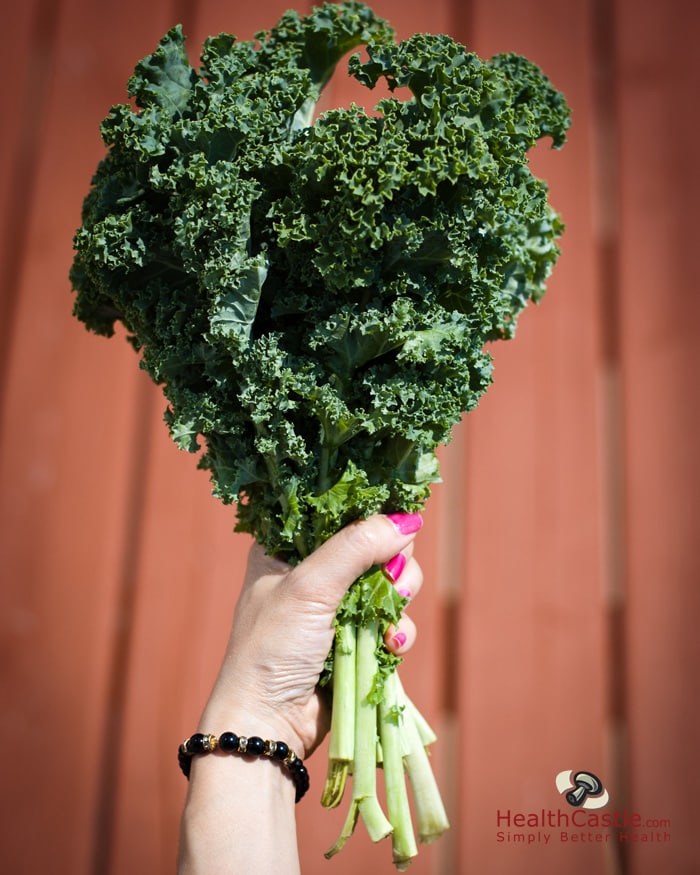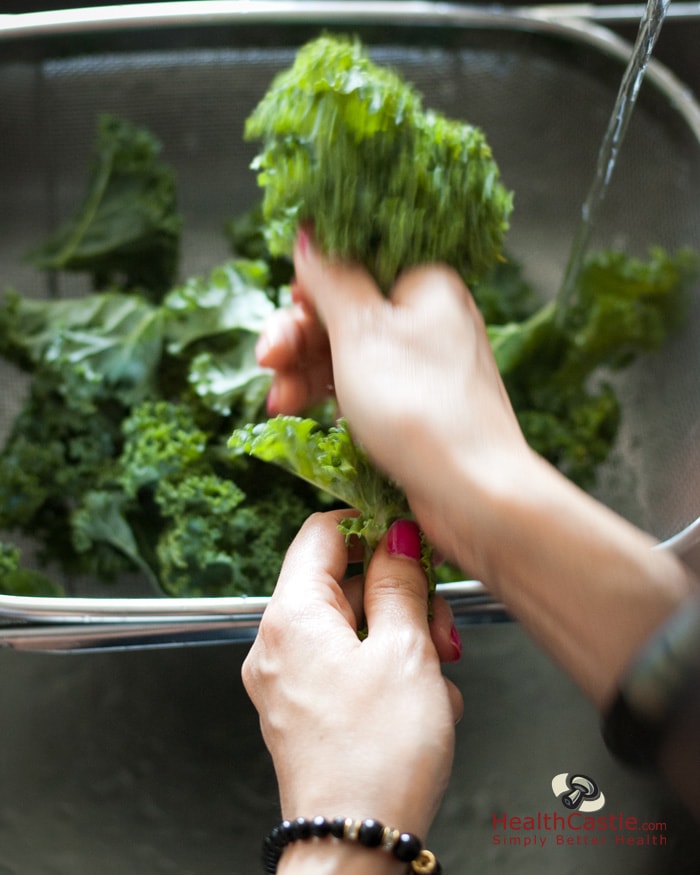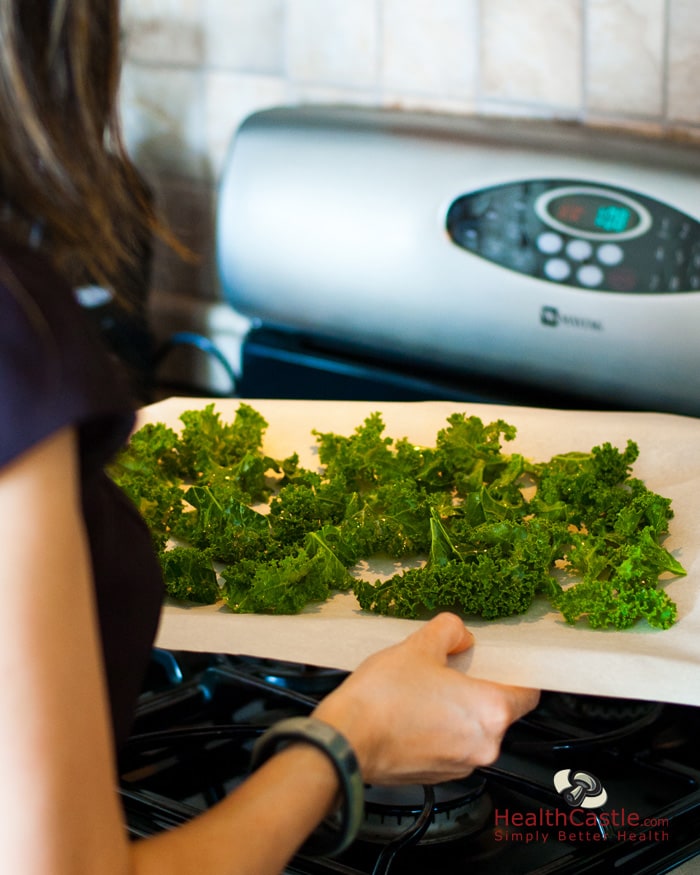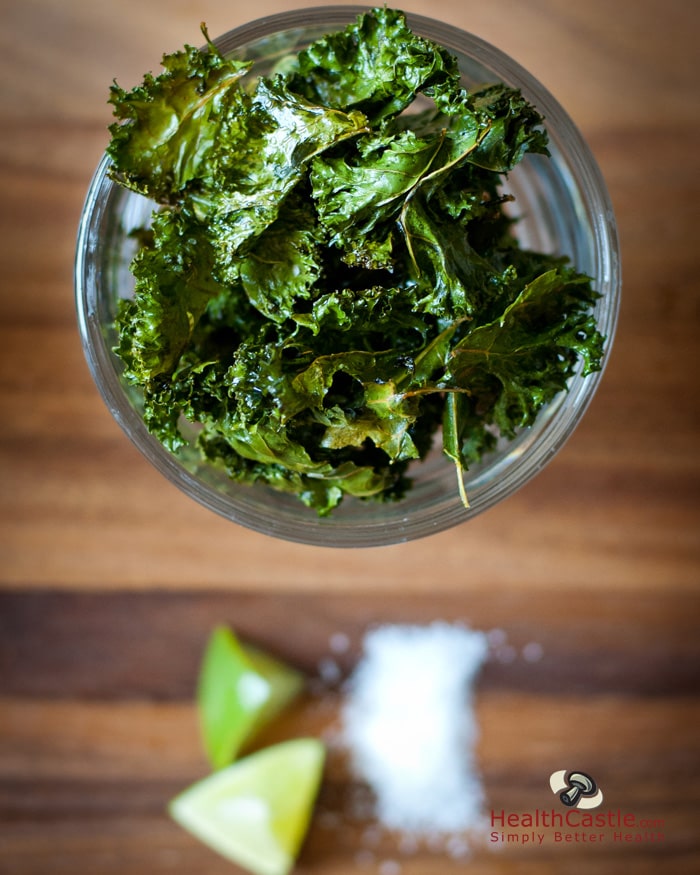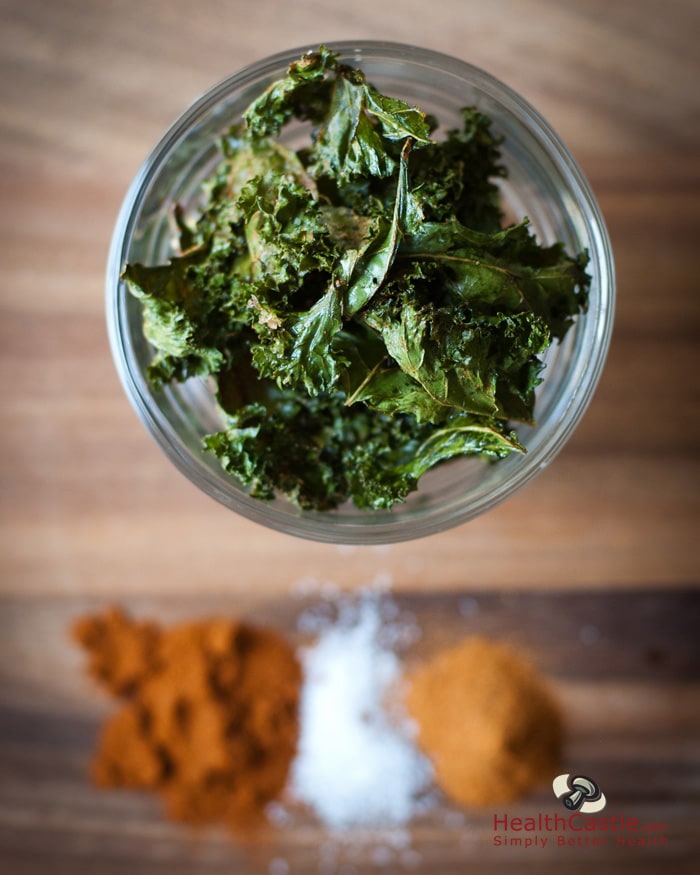 Baked Kale Chips: Two Recipes
Ingredients
1

Kale bundle

2

tsp

Olive Oil

Sea Salt, sprinkle

Seasonings version 1

Lime Juice, squeeze of fresh lime

Seasonings version 1

Cayenne Pepper, sprinkle

Seasonings version 2

Paprika, sprinkle

Seasonings version 2

Sea Salt, sprinkle

Seasonings version 2
Instructions
One hand holding the stems, remove leaves from kale stems by gently pushing the leaves forward.

Place all leaves in a mixing bowl. Gently toss leaves with olive oil.

Place leaves on parchment paper-lined baking pans. Do not overlap. Bake for about 25 minutes.

Season kale chips accordingly.