Halloween Candies and the Diabetes Meal Plan

Halloween is just around the corner, and that means lots of tricks and treats – and, of course, candy. For people with diabetes, it can be a true challenge to stay away from the candy bowl at this time of year. But that doesn't mean that candy is entirely off limits for those of you trying to stick to your diabetes meal plan.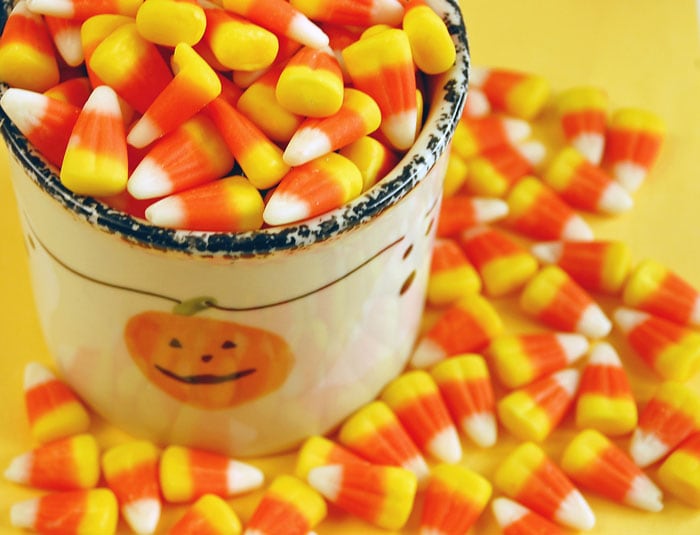 Diabetes and Halloween Candies
Scared of portion control? Don't be. So many candy bars and treats are available in "fun size" miniatures or snack sizes, especially during Halloween. With these smaller sizes you can still get a taste of your favorite candy without jeopardizing your diabetes meal plan.
Beware of chocolate. Although chocolate has been shown to have some antioxidant properties, it still contains fat (and maybe trans-fat-laden partially hydrogenated oil) and that should be taken into account when making your candy choices. Read the labels on different chocolate candies to see which ones contain the lowest amount of fat, and check the ingredient list for partially hydrogenated oil. Remember, chocolates that have nuts added to them will also be higher in fat. And again, small quantities are perfect choices – think Tootsie Rolls or Hershey Kisses (1 Kiss has about 25 calories, 3 g carbs and 1 g fat – not too scary!).
Is sugar-free candy the way to go? Not necessarily. Products that are sugar free still contain other carbohydrates that can have an impact on your blood glucose levels. Also, these types of candies are usually sweetened with artificial sweeteners that may make your favorite candy taste very different from the original version. In the long run you are better off having a smaller amount of something that tastes good rather than a slightly larger amount of something that doesn't.
Hard candies and gummy candies are all sugar – i.e. they do not contain fat. This is why it's great to have hard candy available for those times when you feel like your blood sugar is dropping, since it works fast to get your blood sugar back up. However, if you have only 1-2 pieces, you are able to limit your carb intake while still enjoying the taste of your favorite candy (1 Lifesaver has 2 g carbs).
Spread the wealth. Candy doesn't spoil as quickly as other sweet treats, so save your candy for later instead of having it all at one time.
The Bottom Line
Halloween can be a fun time of year for people with diabetes. You too can enjoy this holiday without having to steer too far from your daily health goals. Small amounts of candy can definitely be included in an overall healthy meal plan. Make the best choices by reading nutrition labels and buying candy that is low in fat and carbs for a reasonable portion size. For people with diabetes, candy doesn't have to be scary. Leave that to the trick or treaters.

Alumni: University of Florida – Sejal is a registered dietitian, a certified diabetes educator and she holds a masters degree in nutrition and health. Sejal was the project coordinator for the Veteran's Administrations (VA) national weight loss program and previously worked for the VA hospital in Tampa, FL as a Spinal Cord Injury dietitian.
Sejal has had numerous clinical and community education experiences, including pediatric and intensive care nutrition support. She has also had the opportunity to teach nutrition courses at the community college level to students interested in pursuing health professions. One of her favorite areas of education is diabetes management.