On busy nights, I love baking fish for my family. Yes I chose fish certainly for its nutritional benefits, for its high-quality protein and heart healthy omega 3 fatty acids.  A 3-oz serving provides 22 grams of protein, along with 1,000 to 1,500 mg of DHA! No fish oil supplements can provide that amount.  I chose fish also for its super easy prep procedure; well, correction, I should say for its almost none procedure! Fish can be cooked directly from frozen state; these's no need to thaw beforehand. Hence on busy weekdays, I just need to take the fillets out from the freezer and pop them right into the oven.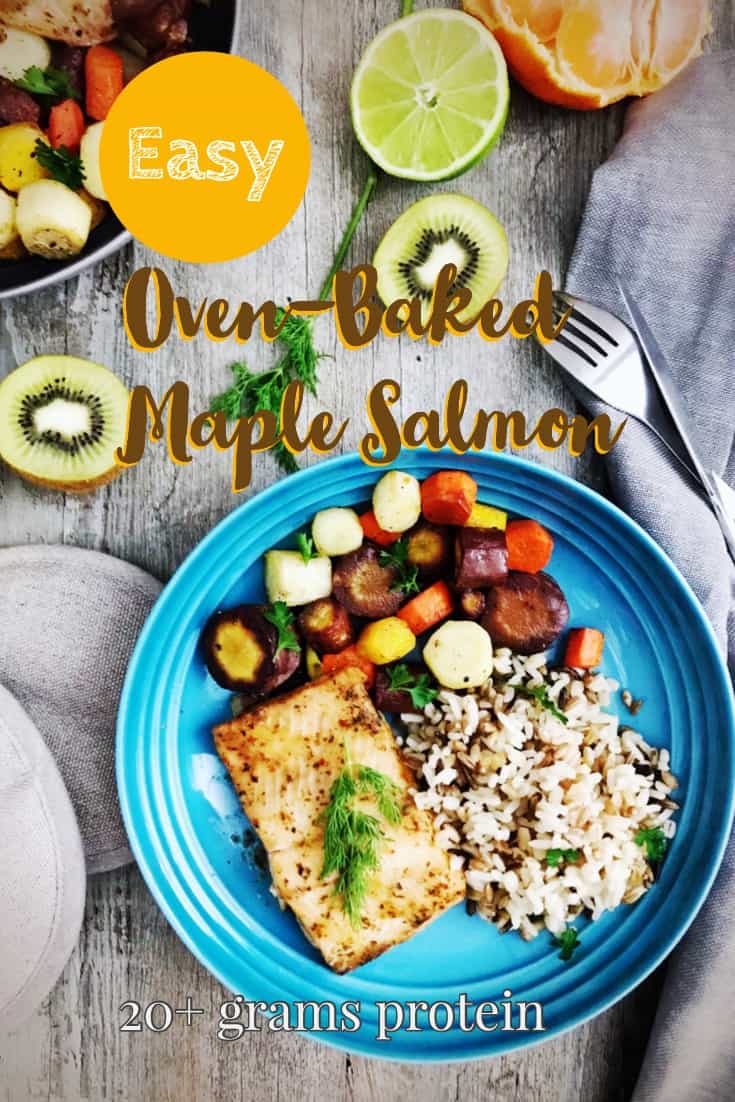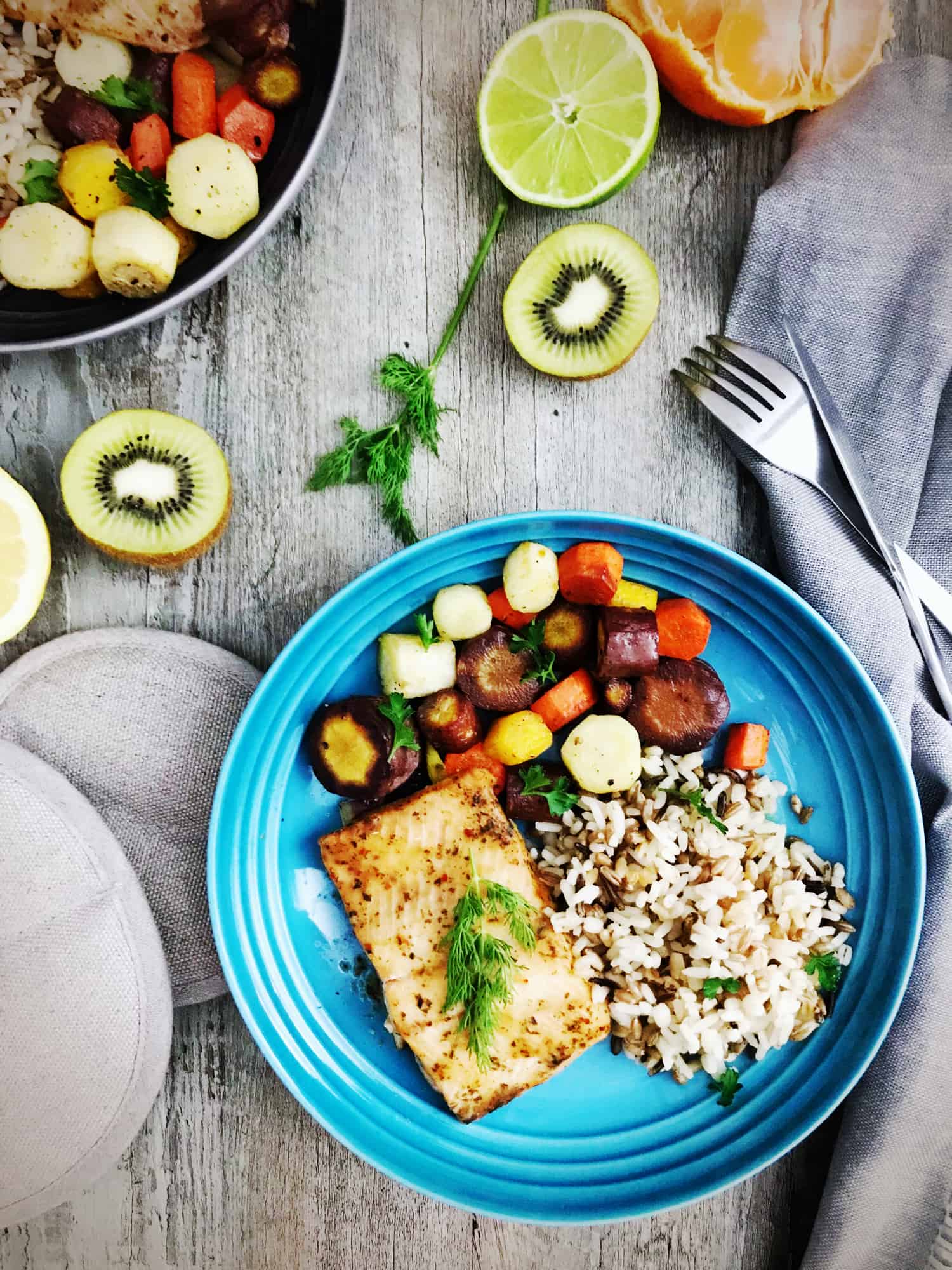 I usually have some wild-caught Alaskan salmon or sockeye salmon in my freezer. In this photo, I've use wild pink salmon; the color is not as "vivid" as the other two. But it was on sales in my market last week, so I went for it!
For baked salmon, I usually pair it with rice. Because the texture of salmon is usually harder than other white fish, and I found that rice as carb is lighter than potatoes or sweet potatoes. So today I am cooking up some 7-grain rice, along with oven roasted rainbow carrots.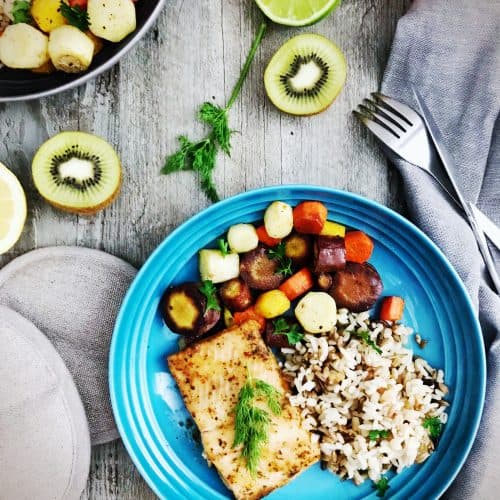 Oven-Baked Maple Salmon
Ingredients
2

pc

Frozen wild salmon

(~3 to 5 oz each)

2

tbsp

Maple syrup

1

tsp

Soy sauce

1

tsp

Extra-virgin olive oil

1

stalk

Dill
Instructions
Preheat oven to 400F (200C). Grease a baking pan with olive oil, and whisk and mix maple syrup, soy sauce, and olive oil in a small bowl.

Bake frozen salmon for 10 minutes. Brush maple sauce, and leave a piece of dill on salmon.

Return salmon back to the oven and bake for another 10 minutes, or until cooked.

Add salt and pepper to taste.
Nutritional Analysis for Maple Salmon:
Nutrition Analysis for the Whole Meal
(Salmon + Carrots + Rice)