There are a lot of hummus lovers, me included! I found it works well with toast, wraps, pancakes, and as a veggie dip. However, my younger daughter is not a big fan. So I've created a sweet version that kids will love! When I was experimenting my recipe, I remember being stuck on what oil I should add to mimic the cocoa butter flavor. After trying a few times, it just dawned on me that I really don't need any oil, just cacao powder and maple syrup are already good enough!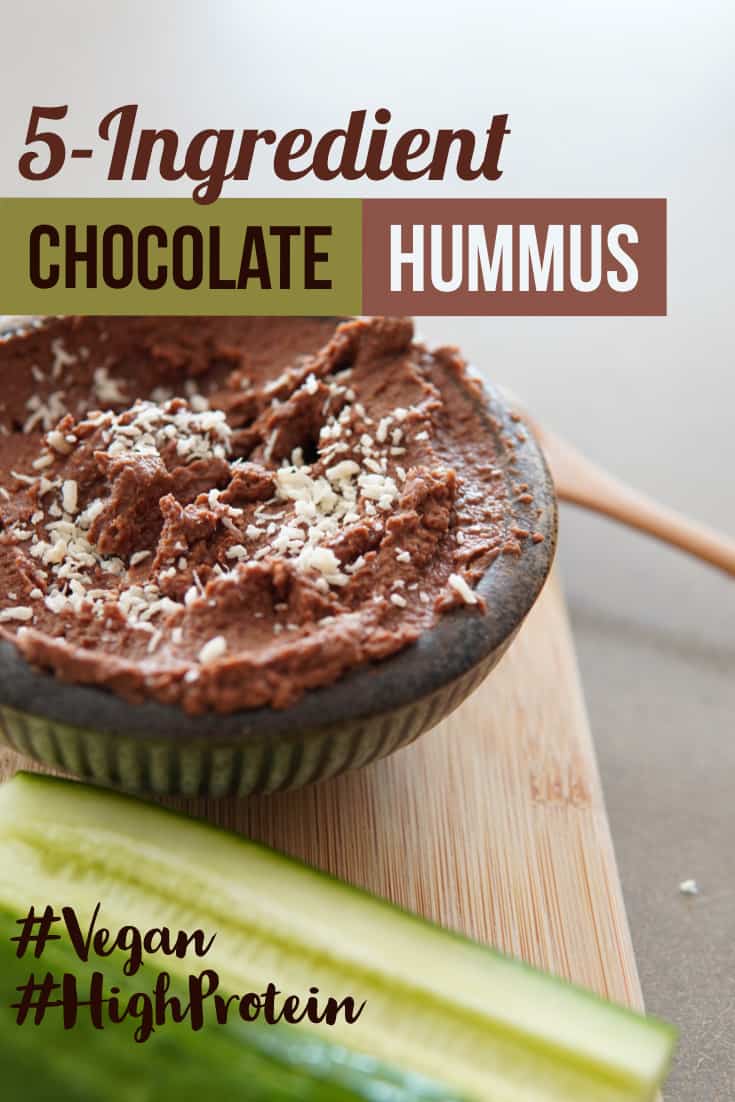 As this recipe is eaten raw, I've chosen to use cacao powder. Certainly you can use cocoa powder or dutch-processed cocoa powder. If you choose the latter, the final product will even be more dark rich in color. One can of chickpeas are not that much, so it is likely to be licked clean within a week. Each serving of chocolate hummus provides 3.9 grams of protein.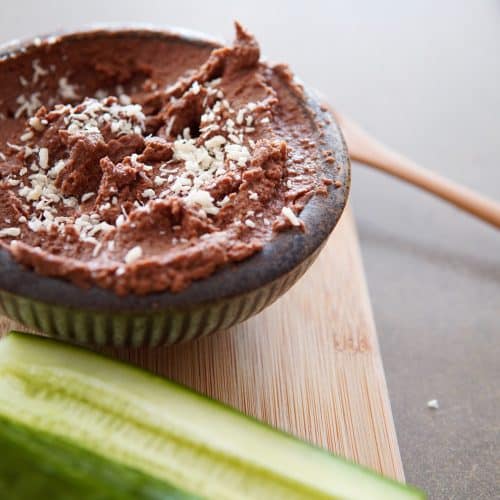 5-Ingredient Chocolate Hummus
A family-friendly hummus recipe for all ages. Appropriate for vegans.
Ingredients
1

can

chickpeas

1/4

cup

cacao powder

1/4

cup

maple syrup

1

tsp

salt

1/2

tsp

vanilla extract
Instructions
Rinse chickpeas under running water.

Add all ingredients in a food processor. Blend well. If it's too thick, add 1 tbsp of water.
Notes
Each serving provides 122 kcal, 3.9 g protein, 1.5 g fat, 25.5 g total carbohydrates, and 3.9 g of fiber.